Skip to Content
Accessibility statement
Words in Things

Griselda Goldsbrough, Visual Arts and Education Specialist/span>

Wheelchair accessible.
Event details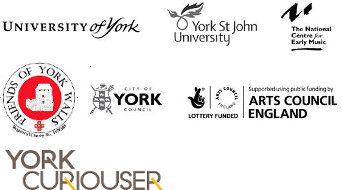 A visual arts workshop will be led by Griselda Goldsbrough, visual art education specialist in partnership with the newly established Stained Glass Research Centre, St Martin's Micklegate. The session will encourage children and their carers to explore colour, shapes and words whilst discovering secrets about museum objects. Using transparent materials, participants will create their own unique art that includes a secret Haiku poem hidden inside.
York Curiouser was initiated and is curated by the independent art curators Hazel Colquhoun and Lara Goodband. York Curiouser explores the city through contemporary art interventions. The first year of on-site contemporary art interventions took place from 14 June to 7 July 2014. This year York Curiouser is developing, researching and raising funds to create the next series of interventions in June 2016. The workshop led by Griselda Goldsbrough, will re-engage families and young people with the ideas of York Curiouser and help us discuss what York Curiouser could include in 2016.
Additional links
You may also like...

This event is part of the Sparks festival theme. Also in this theme:
Festival tweets