Donors and supporters
Thank you also to our anonymous donors.
The Holbeck Charitable Trust

As a continuing Headline Sponsor, The Holbeck Charitable Trust is delighted to see York Festival of Ideas go from strength to strength.
The programme for 2015 offers a stimulating and diverse series of events, workshops, talks, performances and exhibitions. We applaud the Festival's determination to remain as widely accessible as practicable by staging so many events where entry is free.
We are proud to support the team's ambitions to develop a festival which, over time, should become a mainstay of the national cultural calendar.
Aviva
Aviva is a proud sponsor of York Festival of Ideas. Aviva is the UK's largest insurer and one of Europe's leading providers of life and general insurance. Aviva provides around 31 million customers worldwide with insurance, savings and investment products.
Centre for Chronic Diseases and Disorders (C2D2)
C2D2 is delighted to be sponsoring York Festival of Ideas again this year.
The Centre for Chronic Diseases and Disorders (C2D2) is delighted to be sponsoring York Festival of Ideas for the fourth year in succession, and strongly supports its mission to 'educate, entertain and inspire'.
Based at the University of York, C2D2 exists to support, promote and maximise the benefit of research into chronic diseases and disorders, which affect billions of people worldwide.
C2D2, which is supported by a Wellcome Trust 'Institutional Strategic Support Fund' award and the University of York, draws on the extensive expertise at York, covering research areas from pathogen biology and neuroscience to medical humanities.
Channel 4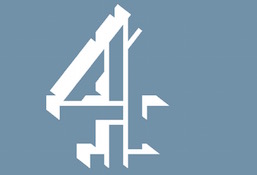 Channel 4 is a proud sponsor of York Festival of Ideas and we are particularly delighted to be collaborators of the Curiouser and Curiouser Arts Weekend.
Institute

for Engineering and Technology

The IET is the proud sponsor and collaborator of the Surveillance, Snowden and Security Festival Focus Day and is particularly associated with the speaker Colin Williams SBL, University of Warwick and De Montfort University. The IET seeks to share and advance knowledge and enhance people's lives around the world.
Joseph Rowntree Foundation
The Joseph Rowntree Foundation wants lasting change for people and places in poverty, communities where everyone can thrive, and a more equal society. JRF is therefore delighted to sponsor and collaborate in the Festival focus day on global economic issues, bringing together a range of world-class economists, business leaders policy maker and commentators to explore the future of democracy and economic growth.
Quorn
‌
The world is facing a crisis in food supply requiring diverse solutions. As a sustainable protein we believe Quorn can be one of these solutions.
Quorn is proud therefore to be both a collaborator and sponsor of York Festival of Ideas. Future of Food day will provide a great forum for increased understanding and learning of these complex issues affecting all of us.
Santander Universities
‌
Santander Universities is proud to support internships at York Festival of Ideas, giving students opportunities to gain valuable career skills.
Shepherd Group
Aimed to spark children's imaginations, the York Festival of Ideas' Sparks events include hands-on activities, family days out and art workshops.
Shepherd Group is the proud sponsor of all Sparks events during the Festival.
University of York
The University of York was founded in 1963 with a passionate commitment to deliver world-class teaching informed by our research and to apply our research for the benefit of society. Part of that commitment has manifested itself in a long tradition of demonstrating the value, relevance and impact of what we do to inclusive audiences that are far beyond the boundaries of academic endeavour. York Festival of Ideas was created by the University to showcase the importance of ideas and research, and to demonstrate through our festival partnerships and programming that what we do makes a vital contribution to millions of people's lives all over the world.
Waterstones
‌
Look out for Waterstones booksales at many of our events.
Media Partners
BBC History Magazine
UNESCO
Classic FM
www.everythingyork.co.uk