Donors and supporters
Thank you also to our anonymous donors.
The Holbeck Charitable Trust

The Holbeck Charitable Trust is delighted once again to be a Headline Sponsor of York Festival of Ideas. Now in its sixth year, the Festival continues to go from strength to strength.
The 2016 programme offers a huge range of stimulating and diverse events, talks, performances, exhibitions and workshops. We congratulate the Festival on its determination to remain as widely accessible as practicable by staging so many events where entry is free.
As a continuing sponsor, we are proud to support the team's ambition to develop a festival which, in time, will become a mainstay of the national cultural calendar.
University of York
We are proud of the University of York's leading role in both establishing and coordinating York Festival of Ideas. Together with our Festival partners, we are committed to showcasing the importance and relevence of ideas and research, and to engaging new and diverse audiences.
As one of the world's leading universities, we provide a natural environment for enquiring minds, inspiring teachers, groundbreaking research to tackle some of the most pressing global challenges, and to celebrate human ingenuity. York Festival of Ideas, as one of the largest free festivals in the UK, highlights the University of York's commitment to enriching the intellecutal and cultural life of the widest possible audiences.
Aviva
Aviva is a proud sponsor of York Festival of Ideas. Aviva is the UK's largest insurer and one of Europe's leading providers of life and general insurance. Aviva provides around 31 million customers worldwide with insurance, savings and investment products. This year Aviva is supporting the Living with Floods Festival Focus Day.‌
Centre for Chronic Diseases and Disorders (C2D2)

The University of York's Centre for Chronic Diseases and Disorders (C2D2) is delighted to once again sponsor York Festival of Ideas. This year we are hosting an exciting Mysterious Minds and Bothersome Bodies Focus Weekend. You can also visit us at www.york.ac.uk/c2d2 to find out more about the wide-ranging initiatives in the area of health that we sponsor and follow us on Twitter at @UoYC2D2
IET - Engineering a Better World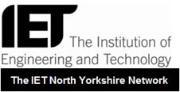 The North Yorkshire Network of the Institute of Engineering and Technology (IET) is a proud sponsor and collaborator of York Festival of Ideas and will be supporting guest speaker, Nick Hawes of the University Birmingham.
With over 167,000 members worldwide in 150 countries, the IET is the largest multidisciplinary professional engineering institution in the world. The IET mission is to inspire, inform and influence the global engineering community, supporting technology innovation to meet the needs of society.
Joseph Rowntree Foundation

The Joseph Rowntree Foundation wants lasting change for people and places in poverty, communities where everyone can thrive, and a more equal society. JRF is therefore delighted to sponsor and collaborate in the Festival Focus Day, Equality: The Economy's Holy Grail?. This will bring together a range of world-class economists, business leaders, policymakers and commentators to explore the future of democracy and economic growth.
Quorn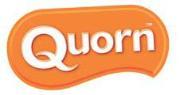 ‌
With forecats suggesting the world will run out of land and water supplies by 2050 if the 11 billion global population consumes meat at the same rate, the Future of Food Focus Day brings to life the Tick Tock theme of York Festival of Ideas. Keynote speakers and panellists will present thier thoughts on how we can utilise behaviour change to eat more sustainable diets, including a 'less and better' approach to meat consumption, so that our diets are better for us and better for the planet.
Ron and Barbara Cooke
Ron and Barbara Cooke are delighted to sponsor the Shakespeare: Moments that Matter event.
Shepherd Group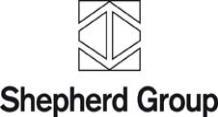 Shepherd Group is one of the leading family-owned private businesses in the UK. It was founded in 1890 in York and its head offices remain in the city. The Group's operations in national and international markets include substantial companies in manufacturing and engineering, including the brands and businesses within Portakabin Group.
Shepherd Group is the proud sponsor of Sparks children's events at York Festival of Ideas. Aimed at sparking children's imaginations, events include hands-on activities, theatre performances and storytelling.
The Morrell Centre for Toleration
The Morell Centre for Toleration, which is generously supported by the C and J B Morrell Trust, is proud to sponsor the Festival's Fragile States Focus Day. The Centre is dedicated to increasing the philosophical and historical understanding and appreciation of toleration as an idea and as a practice.
Virgin Trains East Coast
‌
Connecting Yorkshire with London and Scotland in speed, style and comfort. We are a proud sponsor of York Festival of Ideas.
Waterstones

Look out for Waterstones book sales at many of our events.