Behind the Scenes of the York JEOL Nanocentre

DNA strands engineered to coil along selected parts of their length imaged with the atomic force microscope. Image: Cecilia Pennica‌
Tuesday 12 June 2018, 2.00pm to 2.30pm and 2.30pm to 3.00pm; Thursday 14 June 2018, 6.00pm to 6.30pm and 6.30pm to 7.00pm

Free admission


Booking required

York JEOL Nanocentre, Helix House, Science Park, Innovation Way, Heslington

(map|getting to campus)
Wheelchair accessible
Event details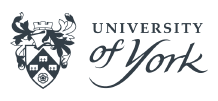 From the molecules in your body, to the light emitting diodes (semi-conductors) that light your home, the material stuff of us and our lives are structured, or engineered, on scales much smaller than we can see - the nanometre scale.
The York JEOL Nanocentre carries out research on modern functional materials - materials designed for specific functions - for example, to give out light, pass or block an electronic signal, store information magnetically, make an enzyme, catalyse chemical reactions, etc.
Join us and see how scientists and engineers look at, and modify, modern functionalmaterials on the nanoscale in the York JEOL Nanocentre, which houses microscopes that allow us to do this. Nano-engineering and nanoscience underpins much of our everyday lives that we do not regularly see: From the sharp point of an atomic force microscope used to image the surface of DNA molecules with miniscule forces (see the illustration above), to the high energy beam of electrons in an electron microscope that allow us to discern the structure and chemistry of the alloys used in mobile phones and jet engines.
You'll also have the chance to see the Nanocentre's unique electron microscope, developed at the Nanocentre, which allows the observation of chemical reactions on the nanoscale and atomic scale in environmental conditions.
The York JEOL Nanocentre is an interdisciplinary centre which is a joint enterprise between the University of York, Yorkshire Forward regional development agency, the European Union and the Japan Electron Optics Laboratory Co. Ltd (JEOL) to create an environment for today and tomorrow's scientists and engineers, within which to innovate and tackle pressing demands in our society using functional materials systems.
The York JEOL Nanocentre is a leading research and teaching facility, drawing on the combined resources of the Physics, Electronics and Chemistry departments, with many other departments including Biology also participating. As well as carrying out high quality nanoscience and materials research and teaching, the York JEOL Nanocentre provides rich opportunities for collaboration with UK industry and external partners.
Suitable for anyone aged 14+.
.