Behind the Scenes of the York Plasma Institute and Laboratories
Wed 6 and Wed 13 June 2018, 10.30am to 12 noon and 2.00pm to 3.30pm

Free admission


Booking required

York Plasma Institute, Genesis 1 & 2, Church Lane, University of York

(map|getting to campus)
Wheelchair accessible
Event details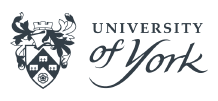 A unique research and education facility, the York Plasma Institute (YPI) brings together plasma scientists looking into topics with applications in fusion energy, laser-plasma interaction, atom precision manufacturing, plasma medicine, agriculture and space propulsion.
Join us for a tour of the York Plasma Institute and the York Plasma Institute Laboratories. In the YPI Laboratories you will have an opportunity to see the types of plasmas that are used to make computer and mobile phone chips and advanced coating technology. New emerging applications are also being developed with potential as cancer therapies and as fertilisers for accelerating plant growth. Check out our laser laboratory where plasmas are created by focusing extreme ultra-violet laser light onto solid targets. The YPI also hosts a Tokamak Remote Control Room, which links in to tokamaks around the world enabling researchers to participate and analyse data in real-time.
YPI was established in 2011 as a collaboration between the University of York and the Engineering and Physical Sciences Research Council (EPSRC).
Suitable for families. Includes an introductory talk and laboratory tours