Behind the Scenes of the Wolfson Atmospheric Chemistry Laboratories
Event details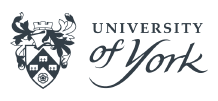 The largest and best-equipped laboratories of their kind in the UK, the Wolfson Atmospheric Chemistry Laboratories are home to scientists researching atmospheric composition, including air quality, ozone, marine and lab studies.
WACL operates as a collaborative venture between the University of York and the National Centre for Atmospheric Science (NCAS).
Suitable for families. Includes an introductory talk and tour.