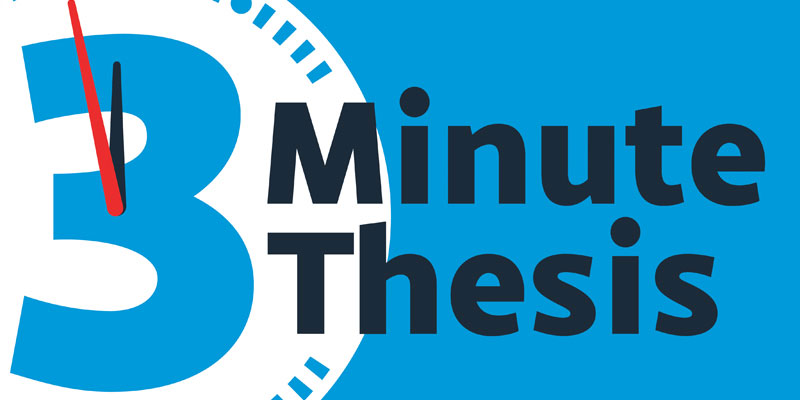 I Wonder If… Hosted by Greg Dyke
This event has now finished.
Date and time:

Tuesday 11 June 2019, 6pm to 7.15pm

Location:

Tempest Anderson Hall, Yorkshire Museum, Museum Gardens (Map)

Audience:

Open to the public

Admission:

Free admission, booking required
Event details
How can we answer the big cultural, economic, political and ecological questions of our time? Meet inspiring University of York PhD students and hear how their curiosity is leading to life-changing research. At an event chaired by the former BBC Director General Greg Dyke, they have just three minutes each to explain how their ideas can contribute to a more wonder-ful world.
Join us for the final of York's Three Minute Thesis competition, find out about ground-breaking research taking place here in York and join the wonder…
University of York 3MT 2019 Finalists
Ian Foxley,Department of Politics, Why don't more (good) people speak up about (bad) things?
Marc Green, Department of Electronic Engineering, Beyond the Decibel: Are There Better Ways to Measure Sound?
Rebecca Hall, Department of Biology, Lord of the Flies: Simulating the hidden microbial world.
Eithne Kavanagh, Department of Psychology, Chilled and Chatty – Dominance Style and Communication in Primates.
Tamsyn Kiss,Department of Environment and Geography, Going with the flow: how flooding affects earthworms.
Agata Lambrechts, Department of Education, #RefugeesIntoUniversities
Lucilla Lanzoni, Department of Psychology, A world of meanings: How do we choose?
James Lees, Department of Physics, Measuring Heat on the Very Very Small Scale.
Robert Smith,Department of History, Flattering tyrants: a 'glib and oily art'?
William Trickey, Department of Physics, Harnessing the power of the Sun with high power lasers.
3MT®
3MT® competitions challenge participants to explain their research effectively and concisely to a non-specialist audience in three minutes, helping to develop their presentation and research communication skills. Communicating to different audiences helps demonstrate the contribution that research makes to wider society and the economy. The University of York 3MT® is a chance for our research students to engage and enthuse a range of learners about their research.
Partners