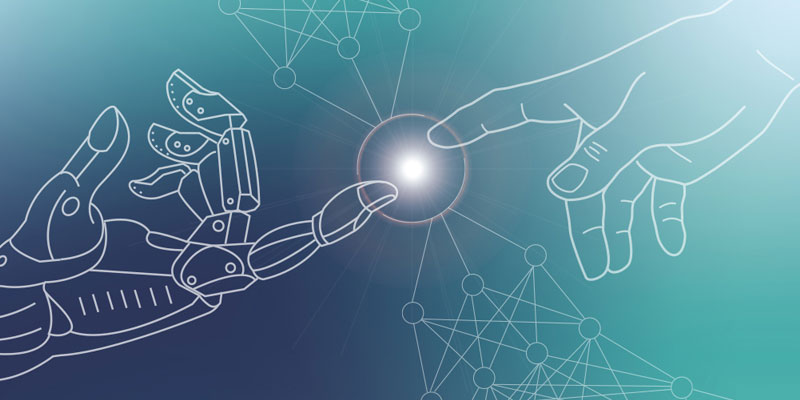 Artificial Intelligence: A technology to fear or welcome? Carl Benedikt Frey and Michael Wooldridge
Date and time:

Sunday 9 June 2019, 12pm to 1.30pm

Location:

Ron Cooke Hub, Campus East, University of York (Map)

Audience:

Open to the public

Admission:

Free admission, booking required
Event details
Throughout history, people have feared new technology. Has such concern been justified in the past, and should we be worried about the technologies emerging from this 'Fourth Industrial Revolution'?
As part of our special Festival Focus Day on Artificial Intelligence, our expert speakers, including Carl Benedikt Frey and Michael Wooldridge of the University of Oxford, discuss whether we should be worried about what the future may hold.
Brought to you in collaboration with the Assuring Autonomy International Programme, which is supported by the Lloyd's Register Foundation and the University of York.
About the speakers
Dr Carl Benedikt Frey is Oxford Martin Citi Fellow at Oxford University where he directs the programme on Technology and Employment at the Oxford Martin School. He is author of The Technology Trap: Capital, Labor, and Power in the Age of Automation. He has written extensively on topics including the economics of artificial intelligence, the future of work, and urban development.
Over the course of his career, he has served as an advisor and consultant to international organisations, think tanks, government and business, including the OECD, the European Commission, the United Nations, and several Fortune 500 companies. His work has been widely cited by the BBC, CNN, The Economist, Financial Times, Wall Street Journal, Foreign Affairs, New York Times, Time Magazine, and many others. Carl Benedikt is also Economics Associate of Nuffield College and Senior Fellow at the Institute for New Economic Thinking, both University of Oxford. He remains a Senior Fellow of the Department of Economic History at Lund University.
Assuring Autonomy International Programme
The Assuring Autonomy International Programme is a £12 million initiative funded by Lloyd's Register Foundation and the University of York to spearhead research, training and standards in the safety of robotics and autonomous systems (RAS). Our vision is to further enable the widespread and beneficial uptake of RAS by overcoming the obstacles to achieving regulatory and public acceptance.
Partners