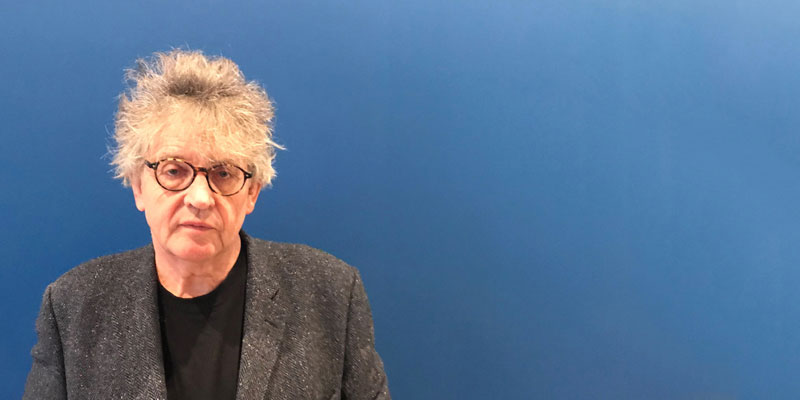 American Standard: A reading by Paul Muldoon
This event has now finished.
Date and time:

Saturday 15 June 2019, 7pm to 8pm

Location:

Tempest Anderson Hall, Yorkshire Museum, Museum Gardens (Map)

Audience:

Open to the public

Admission:

Free admission, booking required
Event details
One of the great poets of the past 100 years, who can be everything in his poems - word-playful, lyrical, hilarious, melancholy. And angry. Only Yeats before him could write with such measured fury – Roger Rosenblatt, New York Times
Paul Muldoon, one of Ireland and America's leading poets, presents a compelling selection of new and classic work drawn from over nearly five decades of poetry.
Winner of both the Pulitzer Prize and the Queen's Gold Medal for Poetry, he has been described by The Times Literary Supplement as 'the most significant English-language poet born since the Second World War'.
Paul's work includes Selected Poems 1968-2014 (2016), One Thousand Things Worth Knowing (2015), Maggot (2010), Horse Latitudes (2006) and Moy Sand and Gravel (2002), for which he received the Pulitzer Prize for Poetry.
Join Paul for a panoramic view across his mercurial career.
About the speaker
Paul Muldoon is an Irish poet and professor of poetry, as well as an editor, critic, playwright, lyricist and translator. Born in County Armagh in 1951, he read English at Queen's University, Belfast, and published his first collection of poems, New Weather, in 1973.
From 1973, Paul worked as a producer for the BBC in Belfast until, in the mid-1980's, he gave up his job to become a freelance writer and moved to the United States. He lives in New York and is the Howard G. B. Clark Professor in the Humanities at Princeton University. He was Professor of Poetry at Oxford University from 1999 to 2004 and Poetry Editor of The New Yorker from 2007 to 2017.
A Fellow of the Royal Society of Literature, Paul was given an American Academy of Arts and Letters award in 1996. Other awards include the 1994 T. S. Eliot Prize, the 1997 Irish Times Poetry Prize, the 2003 Griffin International Prize for Excellence in Poetry, the 2004 American Ireland Fund Literary Award, the 2004 Shakespeare Prize, the 2006 European Prize for Poetry, the 2015 Pigott Poetry Prize, the 2017 Spirit of Ireland Award from the Irish Arts Center (NYC), the 2017 Queen's Gold Medal for Poetry and the 2018 Seamus Heaney Award for Arts & Letters.
Partners