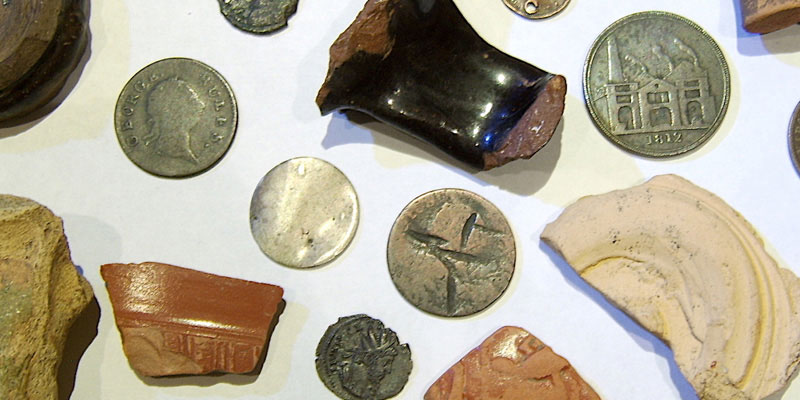 Archaeology: Wonderful rubbish Barry Crump
This event has now finished.
Date and time:

Saturday 15 June 2019, 2.30pm to 3.30pm

Location:

Huntingdon Room, King's Manor, University of York (Map)

Audience:

Open to the public

Admission:

Free admission, booking required
Event details
A far cry from the 'wonderful things' of Tutankhamun and the riches of Sutton Hoo, there is a world of wonder to be discovered in unwanted and mundane objects. Found in almost every archaeological excavation, these discarded and lost items of the past range from broken pots to un-spendable coins.
Join archaeologist Barry Crump as he reveals the wonders and complexities of these everyday objects. Find out how they can tell us as much (if not more) about the past as more celebrated treasures and priceless artefacts.
About the speaker
Barry Crump of the University of York is an unusual archaeologist, with an eclectic mixture of interests and experience (including literature, philosophy, music, science, and history). He has studied Philosophy, English Literature and Archaeology and worked within many aspects of heritage, from archaeological excavation and finds, to museums, teaching and outreach.
Barry uses multi-disciplinary approaches to assess archaeological objects, with a user-orientated focus to consider 'identity' and 'experience' alongside traditional finds data analysis.
Partners