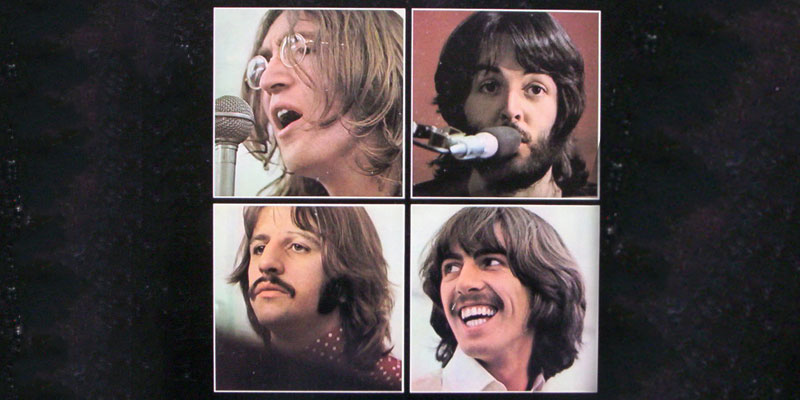 The Beatles at 50: Exploring the Lyrics to the Beatles' Let It Be Album Colin Campbell
This event has now finished.
Date and time:

Friday 14 June 2019, 8pm to 9.30pm

Location:

RCH/037, Ron Cooke Hub, Campus East, University of York (Map)

Audience:

Open to the public

Admission:

Free admission, booking required
Event details
Explore the Beatles' genius as lyricists with Colin Campbell of the University of York as he examines songs on the iconic Let It Be album.
In his extensively illustrated talk, Colin will show how, despite being the album that marked their break-up as a band, Let It Be still displays plenty of evidence of their genius as lyricists.
Paying particular attention to the songs Get Back and Let It Be, Colin will show how the socio-cultural movement that is bohemianism was central to the Beatles' identity, starting with their early days in Liverpool, through their stay in Hamburg, and eventually as evidenced in their role as the high priests of hippiedom in the 1960s. In particular he will show how this was a crucial factor in determining their appearance and identity, as well as the meanings to be found in their lyrics. He'll also look at some of the reasons for the break-up of the band.
Join Colin for the latest talk in his popular Festival series 'The Beatles at 50'.
About the speaker
Colin Campbell is Professor Emeritus with the University of York's Department of Sociology. His research interests include cultural change, cultural sociology, sociological theory, sociology of consumption, sociology of religion, bohemianism, and the 1960s counter-culture. He has written and lectured extensively on the Beatles and is the author of The Continuing Story of Eleanor Rigby: Analysing the Lyric of a Popular Beatles' Song as well as co-author of Things We Said Today: The Complete Lyrics and a Concordance to the Beatles' Songs, 1962-1970."
Image credit: flickr.com/Willem Alink
Partners