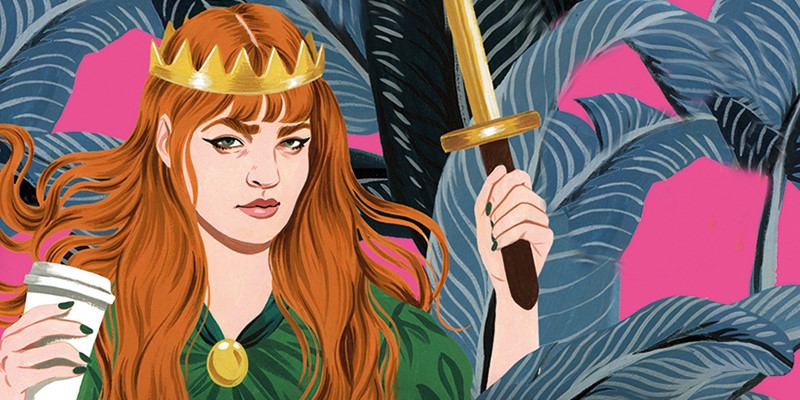 What Would Boudicca Do? Elizabeth Foley and Beth Coates
This event has now finished.
Date and time:

Wednesday 12 June 2019, 8pm to 9pm

Location:

Tempest Anderson Hall, Yorkshire Museum, Museum Gardens (Map)

Audience:

Open to the public

Admission:

Free admission, booking required
Event details
Tired of being talked over? Of social media making you feel rubbish? Of the pressure to 'have it all'?
Boudicca stuck up for herself and now she can help you do the same. Authors Elizabeth Foley and Beth Coates invite you to start channelling the spiky superwomen of history to conquer today. From Frida Kahlo and Josephine Baker, Hypatia and Cleopatra, to Coco Chanel and Empress Cixi, take inspiration from remarkable women who took control of their own destinies and made life work for them.
Based on their irreverent guide, What Would Boudicca Do? Everyday problems solved by history's most remarkable women?, Elizabeth and Beth's talk promises to make you feel fired up and ready for anything!
About the speakers
Elizabeth Foley and Beth Coates are editors based in London. They are the authors of the bestselling Homework for Grown-Ups, as well as Advanced Homework for Grown-Ups, Shakespeare for Grown-Ups, and the Homework for Grown-Ups Quiz Book.
Athena SWAN
The Athena SWAN Charter recognises the advancement of gender equality: representation, progression and success for all.
The University of York was the first Yorkshire university to win the Athena SWAN bronze award in recognition of its success in providing positive support for women scientists during their careers. The university has continued to hold a bronze award since 2006 and is now recognised for work undertaken to address gender equality more broadly.
The University's Departments of Chemistry and Biology hold a gold award. Chemistry was the first academic department in the UK to win an award at this highest level. In addition, the Hull York Medical School and the University of York's Departments of Psychology and Physics hold silver awards. The following departments and centres all hold bronze awards: Archaeology, Education, English and Related Literature, History, Politics, Electronic Engineering, Health Sciences, Mathematics, Environment, Health Economics.
Partners