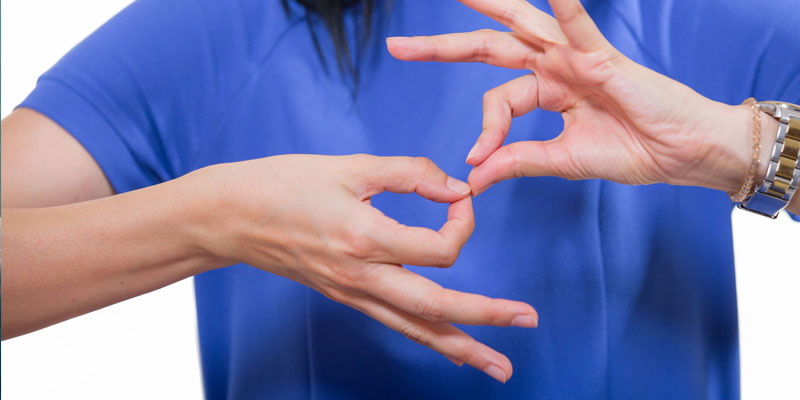 The Wonders of British Sign Language Richard Ogden
This event has now finished.
Date and time:

Thursday 6 June 2019, 6.30pm to 7.30pm

Location:

The Centre @ Burnholme, Mossdale Avenue (Map)

Audience:

Open to the public

Admission:

Free admission, booking required
Event details
You might have learnt a spoken language like French, Spanish or even Chinese. But what are sign languages like to learn?
An estimated 125,000 Deaf people in the UK use British Sign Language (BSL) as their first or preferred language. An indigenous language of Britain, it only gained official recognition in 2003.
Join Richard Ogden of the University of York as he explores the features of sign language, including how hands, face and body are used to express complex ideas visually. From personal experience, he will also discuss the challenges of translating written English into BSL.
A BSL interpreter will be available at this event.
About the speaker
Richard Ogden is a Professor of Linguistics in the University of York's Department of Language and Linguistic Science. He is a linguist and phonetician with a wide range of interests, including Finnish, British Sign Language, and Conversation Analysis. His current work addresses connections between speech and gesture, and non-linguistic sounds in speech. He is currently working on click ('tsk', 'tut-tut') sounds in spoken English. Richard has served on the steering committee for the centre for Deafness, Language and Cognition at UCL (University College London).
Partners