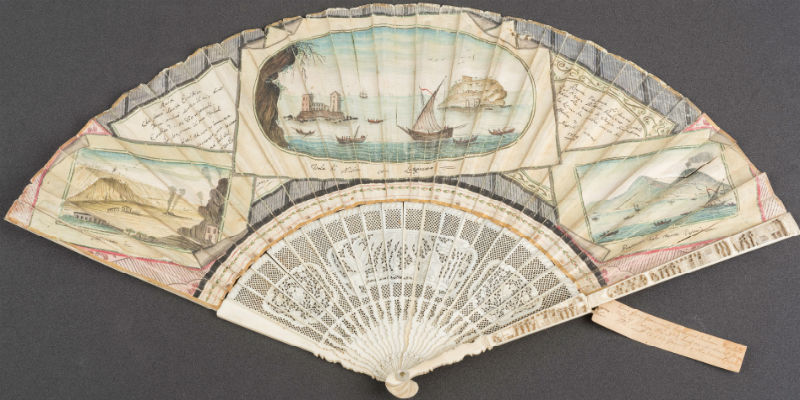 This event has now finished.
Date and time:

Thursday 6 June 2019, 2pm to 2.20pm

Location:

York Castle Museum (Map)

Audience:

Open to the public

Admission:

Free, but Museum admission applies, booking not required
Event details
Experience a fusion of cultures in miniature through a fan that used to belong to Queen Charlotte, wife of George III.
Made in 1779, the fan uses ivory sticks and guards that were carved in China for a Western export market. These support a paper 'leaf' which was painted in Naples as a souvenir. Views of Naples include Mount Vesuvius peacefully smoking away, while the back of the fan shows the volcano erupting.
As York Castle Museum's object of the month, the fan will be on display throughout June. Learn more about the fan, the networks of international trade that helped create it, and the role of such souvenirs in the Grand Tour at a curator's spotlight talk with Faye Prior.
About the speaker
Dr M Faye Prior is Assistant Curator of Costume and Textiles at the York Castle Museum.
Partners