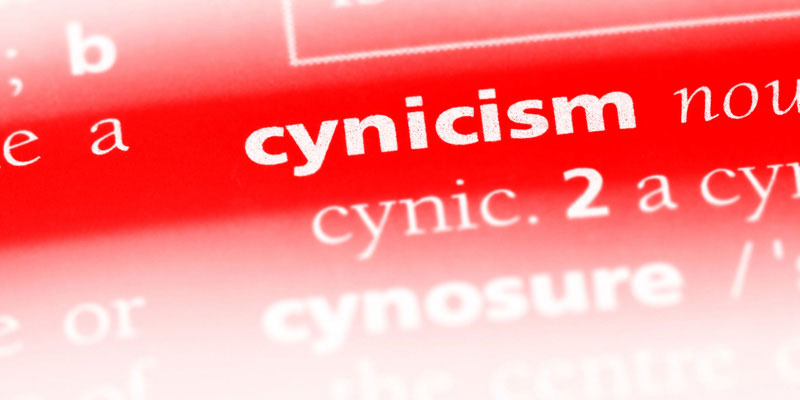 A Healthy Dose of Cynicism? John Crace and Tim Dowling
This event has now finished.
Date and time:

Sunday 16 June 2019, 7pm to 8pm

Location:

Tempest Anderson Hall, Yorkshire Museum, Museum Gardens (Map)

Audience:

Open to the public

Admission:

Free admission, booking required
Event details
Due to unforeseen circumstances John Crace will no longer be able to attend our Festival Finale. However, journalist Tim Dowling will ensure our Festival ends on a high as he brings his own brand of humour to bear on the subject of cynicism.
In this world of wonder, is there a place for scepticism or even outright cynicism?
The Guardian's parliamentary sketch writer John Crace and journalist Tim Dowling provide an amusing end to our festival with some razor-sharp insights into the role of scepticism and cynicism in today's uncertain and turbulent world.
As this talk marks the end of York Festival of Ideas 2019, why not join us afterwards for a drinks reception and raise a toast to the success of another inspirational series of events?
About the speakers
Tim Dowling was born in Connecticut, moving to Britain in the early '90s. He writes regularly for the Guardian and the Daily Telegraph magazine. He is the author of Dad You Suck, Not the Archer Prison Diary and a biography of King Camp Gillette called Inventor of Disposable Culture. His novel Giles Wareing Haters' Club was published by Picador.
John Crace is the Guardian's parliamentary sketch writer and author of I, Maybot: The Rise and Fall (Faber & Faber) and I Never Promised You a Rose Garden (Penguin). He writes for the Digested Read for G2.
Partners