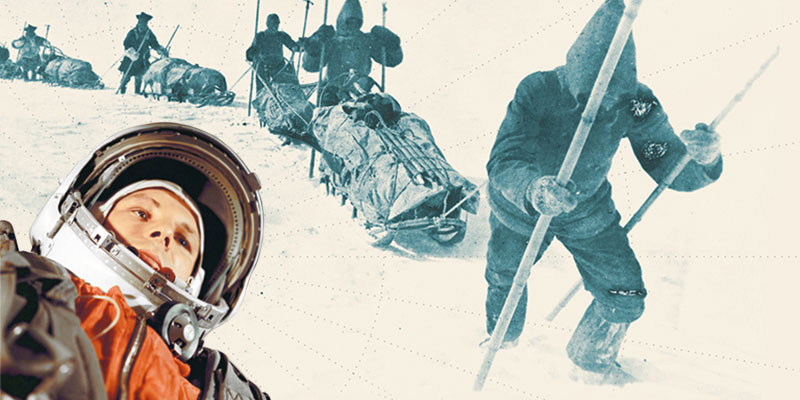 The Great Explorers Robin Hanbury-Tenison
Date and time:

Wednesday 5 June 2019, 6.30pm to 7.30pm

Location:

RCH/037, Ron Cooke Hub, Campus East, University of York (Map)

Audience:

Open to the public

Admission:

Free admission, booking required
Event details
It has always been mankind's gift, or curse, to be inquisitive, and through the ages people have been driven to explore the limits of the worlds known to them - and beyond.
Through this illustrated talk, modern-day explorer Robin Hanbury-Tenison will introduce some of the men and women who have changed our perception of the world through their courageous adventures. Based on his book, The Great Explorers, he will present some of the stories of the world's greatest explorers, including Christopher Columbus, Vasco da Gama, Gertrude Bell and Jacques-Yves Cousteau.
Many explorers captured their journeys in vivid first-hand written accounts; others were superb artists or photographers. Through quotes from their journals and reports, paintings, photographs, engravings, and maps, Robin will help you experience the explorers' adventures through their own eyes and in their own words.
About the speaker
Robin Hanbury-Tenison is President of Survival International and has led expeditions in South America and Borneo. He is the Editor of The Great Explorers and his previous books include The Seventy Great Journeys in History and The Modern Explorers, all published by Thames & Hudson.
Partners