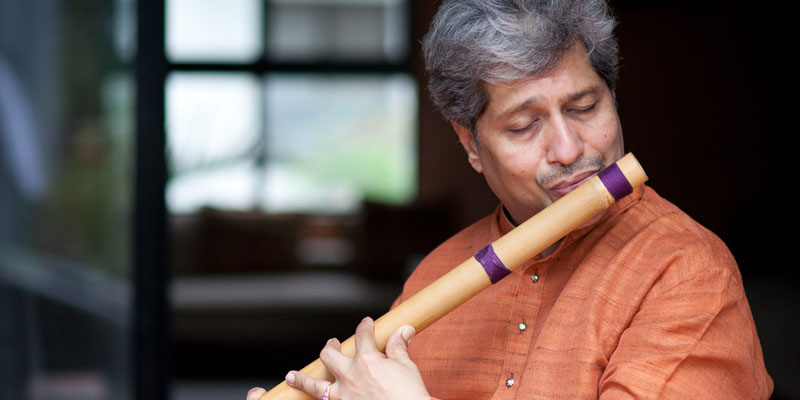 Minster Minstrels with Flautist Nitin Amin
This event has now finished.
Date and time:

Saturday 8 June 2019, 12.45pm to 1pm

Location:

National Centre for Early Music, Walmgate (Map)

Audience:

Open to the public

Admission:

Free admission, booking required
Event details
Come and see York's own Youth Early Music Group, Minster Minstrels, perform with flautist Nitin Amin.
Prior to the performance, Nitin will be running two fantastic educational workshops with South Asian Arts UK for members of the Junior and Senior Minster Minstrels groups. These will provide an introduction to Indian Classical music and related techniques, such as the role of rhythm in Indian music, exploration of SAREGAM through singing and the movements within the Raag.
There will also be opportunities for the young flautists of the group to try a Bansuri, a Bamboo flute, authentic to this style of music.
The performance is an opportunity for Minster Minstrels to showcase their new skills. Join them for a chance to see exceptional youth music making and to share the wonder of traditional instruments and styles coming together.
Junior Minstrels will perform from 10.45am to 11am, with the Senior Minstrels from 12.45pm to 1pm.
About the performers
Nitin Amin is a forward thinking, innovative flute player, who modified his own flute over 20 years ago in order to play the musical style Gayaki. Learn more at nitinamin.com
The Minster Minstrels are York's youth early music ensemble for school-age musicians of any instrument. Directed by Ailsa Batters, the ensemble learns how to interpret the wide variety of music from the Middle Ages, Renaissance and Baroque periods with authentic character and style.
South Asian Arts UK
South Asian Arts UK is an innovative organisation on the cutting edge, pushing the boundaries in how traditional and contemporary Indian Music and Dance is performed, presented and experienced by audiences, participants and artists. Since its inception in 1997, SAA-UK has developed relationships with a diverse group of freelance musicians and dancers with varying skills, discipline areas, genres of focus and levels of experience - both from the UK and abroad. These talented and inspiring artists, such as flautist Nitin Amin, are at the heart of what they do, giving performances and delivering inspiring arts education projects.
Partners