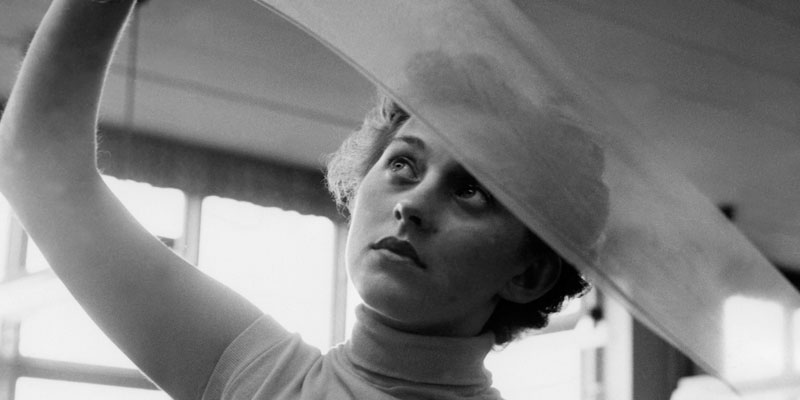 The Nylon Racket: Unethical fashion in post-war Britain Mark Roodhouse
This event has now finished.
Date and time:

Thursday 6 June 2019, 8pm to 9pm

Location:

The Lakehouse, Ron Cooke Hub, Campus East, University of York (Map)

Audience:

Open to the public

Admission:

Free admission, booking required
Event details
On the 80th anniversary of nylons, discover how Britain's insatiable desire for hosiery led to a thriving black market in the wake of the Second World War. Bigger business than drug smuggling, only diamonds, watches and moonshine ranked higher than the nylon trade.
Historian Mark Roodhouse of the University of York reveals how nylon smugglers operating out of Malta, Gibraltar and Tangier obtained supplies in various ways - including piracy. The last recorded case of piracy in the Mediterranean involved the American 'Nylon Sid' hijacking a shipment of nylons off Tangier.
Through the stories of 'Nylon Sid' and other characters, find out more about this fascinating post-war illicit trade and its connections to professional criminals including the Corsicans who ran the French connection.
Join Mark as he explores the harm our seemingly innocent and insignificant desires can have, and - most importantly - that the underworld was (and arguably remains) our secret servant.
Image credit: Fashion Photo by Erik Liljeroth 1954, Wikimedia Commons
About the speaker
Dr Mark Roodhouse is a historian of modern Britain who teaches at the University of York. He is currently working on a second book about organised crime in mid-20th-century Britain. Oxford University Press published his first book Black Market Britain 1939-1955 in 2013.
Partners