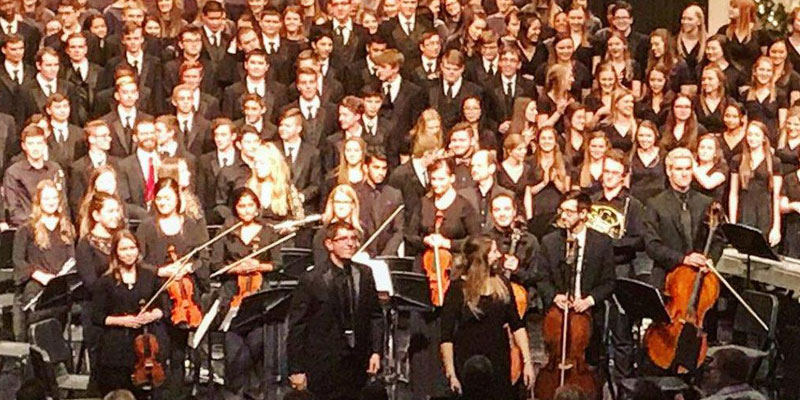 Choral Concert: Waukee High School, USA
This event has now finished.
Date and time:

Sunday 9 June 2019, 2pm to 3pm

Location:

St Helen's Church, St Helen's Square (Map)

Audience:

Open to the public

Admission:

Free, but a retiring collection will be taken, booking not required
Event details
Enjoy a choral concert with a programme of sacred music performed by Waukee High School Choir from Iowa, USA. Inspired by our Festival theme of 'a world of wonder', the concert includes a selection of British and European cathedral pieces from the Renaissance, Baroque and Romantic eras, as well as some American compositions.
St Helen Stonegate has hosted similar young choirs in previous years and they have been outstanding. Waukee High School Choir promises to be equally as good, so come along and join us!
About the performers
The Waukee High School Choir Department is excited to offer its first international choir tour. Waukee High School has a strong tradition of excellence, and has twice been selected to send ensembles to national conventions for the American Choral Directors Association. Students from all six curricular choirs are represented in the touring ensemble.
Jeff Knutson is the Head Choir Director at Waukee High School, responsible for over 325 students with six curricular choirs, three show choirs, and two jazz choirs. Kathryn Mosiman is the Associate Choir Director at Waukee High School.
Partners