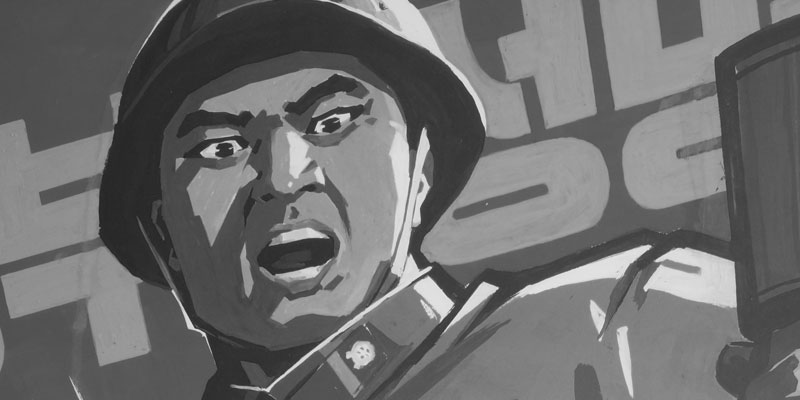 Talking to North Korea: Ending the nuclear standoff Glyn Ford
This event has now finished.
Date and time:

Monday 10 June 2019, 7pm to 8pm

Location:

The Lakehouse, Ron Cooke Hub, Campus East, University of York (Map)

Audience:

Open to the public

Admission:

Free admission, booking required
Event details
North Korea's regime is often called 'crazy'. But what if we tried to understand the motivations of its leadership? Author and former MEP Glyn Ford challenges the view of North Korea as a rogue state run by a mad leader, arguing that these are myths invoked by Western governments to support sanctions or even a military strike against the country.
Informed by extraordinary direct access to the leadership of the Democratic People's Republic of Korea (DPRK), Glyn explores the internal logic of the regime. Acknowledging that North Korea is a deeply flawed state with an atrocious record on human rights, he argues that sections of the leadership are in fact desperate to modernise and end its isolation. But the country is trapped in an arms race against its enemies and is dependent on its nuclear program.
Join Glyn, author of Talking to North Korea: Ending the nuclear standoff, as he explores what might happen if, instead of forcing regime change, the West talked to those who want to change the regime from within.
About the speaker
Glyn Ford is Director of Track2Asia - a Brussels-based non-profit organisation specialised in Track II Diplomacy activities between Europe and East Asia, aiming to function as a bridge between people, places and ideas, He is also a representative on Labour's National Policy Forum and a member of the Labour Party's International Committee. Glyn is the author of Talking to North Korea (Pluto, 2018) and North Korea on the Brink (Pluto, 2007). He has visited North Korea both as an MEP and subsequently almost 50 times.
Image credit: Glyn Ford
Partners