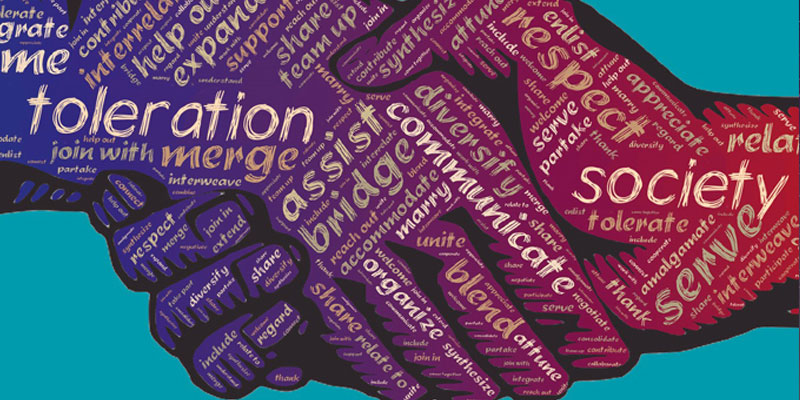 Brexit: The future of political engagement, trust and democracy? Claire Ainsley, Danny Dorling, Martha Gill, Matthew Goodwin and Jonathan Isaby
This event has now finished.
Date and time:

Sunday 9 June 2019, 4pm to 5.30pm

Location:

Tempest Anderson Hall, Yorkshire Museum, Museum Gardens (Map)

Audience:

Open to the public

Admission:

Free admission, booking required
Event details
In the wake of Brexit, what are the issues we face around trust, democracy and political engagement, and how can these be resolved? As globalisation spreads, do humans need to feel a sense of belonging – to a tribe, kind, nation – more now than ever before? Join us for the final session of our special Festival Focus Day on toleration.
Our keynote speaker Danny Dorling, author of Rule Britannia: Brexit and the end of empire, will argue the vote to leave the EU was the last gasp of the old empire working its way out of the British psyche. Danny will be joined by our expert panellists, political journalist Martha Gill, who has written about young people's future engagement with traditional political parties; Matthew Goodwin, who has conducted a far-reaching evaluation of Brexit; and Jonathan Isaby, Editor of BrexitCentral, a fervent eurosceptic since his teenage years.
The session is chaired by Claire Ainsley, Executive Director of the Joseph Rowntree Foundation and author of The New Working Class: how to win hearts, minds and votes.
This event is part of the Festival Focus Day, Toleration: An outdated concept? You may also be interested in related sessions on The Rise of the Uncivil Society and News and Fake News.
Presented in collaboration with The Morrell Centre for Toleration, which is generously supported by the C and JB Morrell Trust.
About the speakers
Claire Ainsley is Executive Director of the Joseph Rowntree Foundation, leading JRF's strategy to inspire action and change to solve UK poverty. She is author of The New Working Class: how to win hearts, mind and votes, and a trustee of Involve, the public participation charity.
Danny Dorling is Professor of Human Geography at the University of Oxford. He went to university in Newcastle upon Tyne and grew up in Oxford. With a group of colleagues he helped create the website worldmapper.org which shows who has most and least in the world. His work concerns issues of housing, health, employment, education, wealth and poverty. With the help of many colleagues, often in collaboration, he has published over 40 books including many atlases, and Injustice (2015); A Better Politics (2016); The Equality Effect (2017); Peak Inequality (2018) and Rule Britannia: Brexit and the End of Empire (2019). He is an Academician of the Academy of the Learned Societies in the Social Sciences and was Honorary President of the Society of Cartographers from 2007 to 2017.
Martha Gill is a political journalist and former lobby correspondent, who writes for The Times and the Guardian. She has worked as a staffer at the Huffington Post, the New Statesman, and The Economist. While at The Economist she was shortlisted for the Laurence Stern fellowship for her investigations. She regularly appears on politics programmes for the BBC and Sky. She graduated from Oxford University with a degree in PPP. Follow Martha on Twitter: @Martha_Gill
Matthew Goodwin is Professor of Politics and International Relations at the University of Kent, specialising in British and European politics, populism, immigration and Euroscepticism. In 2014, he was recipient of the Richard Rose Prize for his distinctive contribution to the study of politics and was awarded the Communicator Prize for his dissemination of social science research to a wider audience. In 2015, he won the Paddy Power Political Book of the Year for Revolt on the Right, co-authored with Robert Ford, which was also long-listed for the Orwell Prize. He is also the author of National Populism: The Revolt Against Liberal Democracy (Penguin). Since 2008 he has been co-editor of the Routledge book series on Extremism and Democracy. Between 2011 and 2015 he served as a member of the UK government's working group on anti-Muslim hatred. He tweets @GoodwinMJ.
Jonathan Isaby has been Editor of BrexitCentral since its founding in September 2016. His journalistic career has seen him working for the full range of broadcast, print and online media, having initially joined the BBC as a political analyst in the corporation's busy Westminster newsroom on graduating from the University of York in 1999. Four years later he was recruited by the Daily Telegraph, where he spent five years, latterly writing his own political column, as well as blogging about politics on its website. In 2008 he became Co-Editor of ConservativeHome.com, making him the first journalist from a British national newspaper to leave the mainstream media to become a full-time professional blogger. He joined the TaxPayers' Alliance as Political Director in 2011, becoming its Chief Executive in January 2014 until his departure for BrexitCentral.
Partners