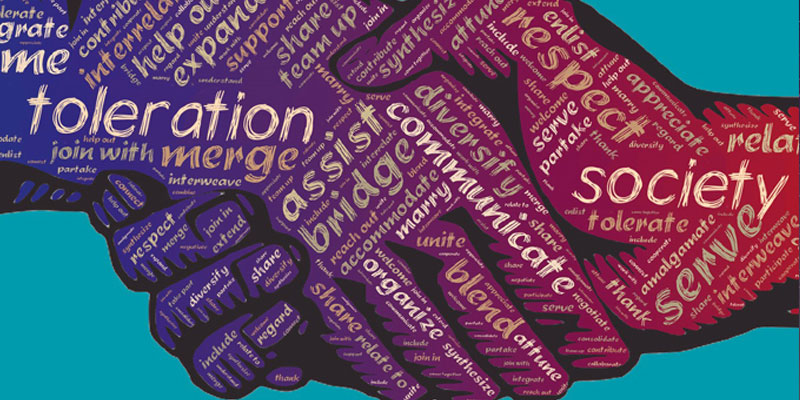 The Rise of the Uncivil Society Míriam Juan-Torres González, Noga Levy-Rapoport, Charlotte O'Brien and Gianni Rufini
Date and time:

Sunday 9 June 2019, 11am to 1pm

Location:

Tempest Anderson Hall, Yorkshire Museum, Museum Gardens (Map)

Audience:

Open to the public

Admission:

Free admission, booking required
Event details
The murdered MP Jo Cox said 'there is more that unites us than divides us', expressing a sentiment often offered after conflicts or atrocities. But is this a utopian dream? Do division and mutual suspicion characterise modern societies?
Our special Festival Focus Day begins with an exploration of the rise of the so-called 'uncivil' society. Is intolerance and populism increasing? What are the legal and societal challenges we face in confronting the rise of 'uncivil' society?
Our expert speakers include Gianni Rufini, Director General of Amnesty International Italy; Míriam Juan-Torres González of More in Common; Noga Levy-Rapoport of the UK Student Climate Network; and Charlotte O'Brien of the University of York.
This event is part of the Festival Focus Day, Toleration: An outdated concept? Why not stay for related sessions on News and Fake News and Brexit: The future of political engagement, trust and democracy?
Presented in collaboration with The Morrell Centre for Toleration, which is generously supported by the C and JB Morrell Trust.
About the speakers
Gianni Rufini is an expert in Human Rights and Humanitarian Aid who has worked in Africa, the Middle East and Latin America. He is currently Director General of Amnesty International Italy and AH Doctor of the University of York. A former Director of VOICE, the network of 100 European NGOs working in Emergency and Humanitarian Aid (1997-2001), Gianni has also worked as a Subject Matter Expert for the NATO Joint Warfare Centre (2007-13) and is a Senior Trainer for the European Union Civil Protection Mechanism (2005-present). He has been a Research Director with the think-tank CeSPI and is on its steering committee.

Gianni is a member of the steering committee of Oxfam Italy and of the advisory board of ActionAid International Italy, and ex Chairman of the Ethic Committee for the humanitarian network Agire. He is also on the editorial board of the Journal of Conflict Transformation and Security (JCTS - UK). Since 1985 he has worked in development and humanitarian aid for several International NGOs (Relief International US, Movimondo, Handicap International France, ActionAid, Intersos, NCCI Iraq, UPP, ReC and others) and UN agencies (FAO, UNICEF and UNDP). Since 1996, he has been Associate Fellow of the Post-war Reconstruction and Development Unit, at the University of York.
Partners