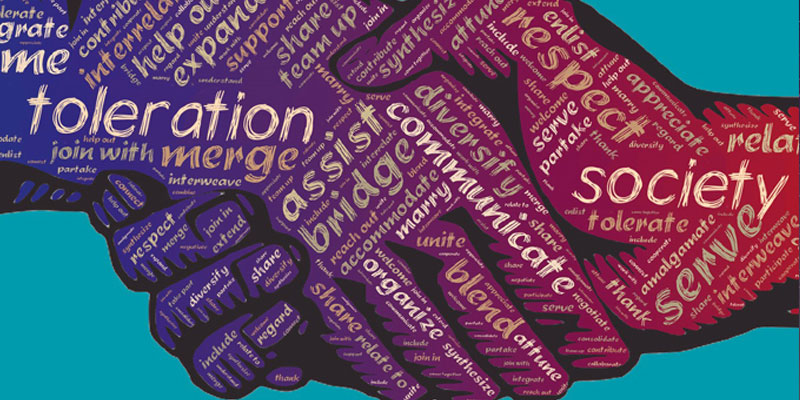 The Rise of the Uncivil Society Míriam Juan-Torres González, Kim Leadbeater, Noga Levy-Rapoport, Charlotte O'Brien, Gianni Rufini and Matt Matravers (Chair)
This event has now finished.
Date and time:

Sunday 9 June 2019, 11am to 1pm

Location:

Tempest Anderson Hall, Yorkshire Museum, Museum Gardens (Map)

Audience:

Open to the public

Admission:

Free admission, booking required
Event details
The murdered MP Jo Cox said 'there is more that unites us than divides us', expressing a sentiment often offered after conflicts or atrocities. But is this a utopian dream? Do division and mutual suspicion characterise modern societies?
Our special Festival Focus Day begins with an exploration of the rise of the so-called 'uncivil' society. Is intolerance and populism increasing? What are the legal and societal challenges we face in confronting the rise of 'uncivil' society?
Our expert speakers include Gianni Rufini, Director General of Amnesty International Italy; Kim Leadbeater, an Ambassador for the Jo Cox Foundation which was set up after the murder of her sister, Jo Cox MP; Míriam Juan-Torres González, a Senior Researcher with More in Common; Noga Levy-Rapoport of the UK Student Climate Network; and Charlotte O'Brien of the University of York. The session is chaired by Matt Matravers, Director of the Morrell Centre for Toleration.
This event is part of the Festival Focus Day, Toleration: An outdated concept? Why not stay for related sessions on News and Fake News and Brexit: The future of political engagement, trust and democracy?
Presented in collaboration with The Morrell Centre for Toleration, which is generously supported by the C and JB Morrell Trust.
About the speakers
Miriam Juan-Torres González is a Senior Researcher with More in Common. In this capacity, Miriam conducts and manages the quantitative and qualitative public opinion research that More in Common conducts in several European countries and the USA. More in Common's research draws from a variety of disciplines, including polling, political science, and social psychology. She also carries out research on topics such as drivers of polarisation (social and political), authoritarian populism, attitudes towards refugees and immigration, and the role of social media in politics and extremism. Previously she conducted field studies in West Africa and worked for UNHCR in Ghana and the UN High Commissioner for Human Rights in Colombia. She is a qualified lawyer in Spain, where she worked in public law for the firm Baker & McKenzie and obtained a Master's degree in international relations from Yale University.
Kim Leadbeater is an Ambassador for the Jo Cox Foundation which was set up after the murder of her sister, Jo Cox MP, on 16 June 2016. She chairs the Batley & Spen More In Common volunteer group and is spokesperson for The Great Get Together, an annual weekend of community events across the UK held in June. Kim lives in the constituency of Batley and Spen where she and Jo grew up and which Jo represented in parliament from the general election in 2015 until her death. Kim is a self-employed fitness professional and former lecturer in physical activity and health, with a passion for holistic wellbeing. Since Jo's death she has devoted much of her time to creating a positive legacy for her sister and has worked tirelessly to create as much positive energy and action from Jo's horrific murder. Through her work in Yorkshire and across the UK, she champions the importance of strong communities, where everyone has a sense of identity and belonging, inspired by Jo's words in her first speech to parliament when she said: "we have far more in common than that which divides us."
Matt Matravers is Director of the Morrell Centre for Toleration. Matt joined York Law School in 2015 as Professor of Law having been at the University of York since 1995 serving as Lecturer, Senior Lecturer, and Professor in the Department of Politics. He is on the Arts and Humanities Research Council (AHRC) Peer Review College and is a Fellow of the Academy of Social Sciences. He is also Head of York's Goodricke College. He works on contemporary legal and political philosophy. His books include Justice and Punishment and Responsibility and Justice. In addition, he is the editor of six edited collections and the author of numerous papers in legal and political philosophy.
Noga Levy-Rapoport, 17, is a youth climate activist who led the London climate strike march on 15 February 2019 and has since become heavily involved with the U.K. Student Climate Network, the group organising the YouthStrike4Climate campaign. In the organisation, she is a coordinator for the Schools Outreach and Green New Deal working groups, and has travelled to Berlin as a national representative. She has previously presented a BBC Radio 4 program on the youth strikes and had guest-edited a special climate change section in the Guardian, as well as confronting corporate leaders directly at International Petroleum Week in February, and has spoken at several rallies and events to demand urgent climate action. Noga is one of the founders of T.E.A., an amateur youth-led theatre group based in West London, dedicated to improving teenagers' wellbeing through free performing arts training. Currently an A level student at Arts Educational School in Chiswick, Noga also trains as a classical singer.
Charlotte O'Brien is a Professor with the York Law School at the University of York. She is an analytical expert on the EU Commission's Free Movement and Social Security Coordination network, 'Moves', producing reports and giving litigation advice and suggestions to the Commission. She holds an ESRC Governance After Brexit grant to work with organisations providing advice to EU and EEA nationals post-Brexit, and to produce an advice-led ethnography. From 2012 to 2017, she was the Principal Investigator on an EU Rights Project working with EU migrants, Citizens Advice Services, and other advice agencies around the country, providing an advice and advocacy service while conducting an ethnography on the administrative and legal problems encountered. Charlotte is the author of Unity in Adversity: EU Citizenship, Social Justice and the Cautionary Tale of the UK (Hart, 2017).
Gianni Rufini is an expert in Human Rights and Humanitarian Aid who has worked in Africa, the Middle East and Latin America. He is currently Director General of Amnesty International Italy and AH Doctor of the University of York. A former Director of VOICE, the network of 100 European NGOs working in Emergency and Humanitarian Aid (1997-2001), Gianni has also worked as a Subject Matter Expert for the NATO Joint Warfare Centre (2007-13) and is a Senior Trainer for the European Union Civil Protection Mechanism (2005-present). He has been a Research Director with the think-tank CeSPI and is on its steering committee. Gianni is a member of the steering committee of Oxfam Italy and of the advisory board of ActionAid International Italy, and ex Chairman of the Ethic Committee for the humanitarian network Agire. He is also on the editorial board of the Journal of Conflict Transformation and Security (JCTS - UK). Since 1985 he has worked in development and humanitarian aid for several International NGOs (Relief International US, Movimondo, Handicap International France, ActionAid, Intersos, NCCI Iraq, UPP, ReC and others) and UN agencies (FAO, UNICEF and UNDP). Since 1996, he has been Associate Fellow of the Post-war Reconstruction and Development Unit, at the University of York.
Partners