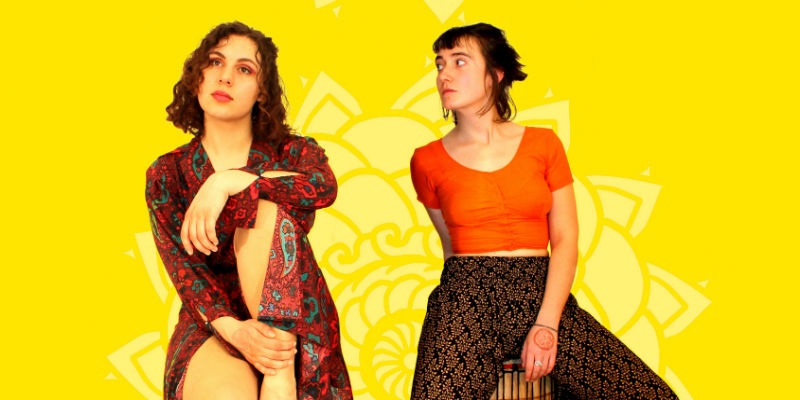 Words as Bullets One Foot Theatre
This event has now finished.
Date and time:

Friday 7 June 2019, 7.30pm to 9pm

Location:

Black Box, Theatre, Film and Television Building, Campus East, University of York (Map)

Audience:

Open to the public

Admission:

£8 (Concessions £4 - limited numbers available), booking required
Event details
'A', a young woman from Paris, is travelling through Europe after having burnt down her school library in protest. 'B', a young woman from Bulawayo in Zimbabwe, is travelling, searching for her place in the world after losing her family, facing the eventuality of forced marriage or worse. The two have a chance encounter when their trains pull into a station next to one another - throwing us into the action of the play.
Backed by live, on-stage music (a fusion of cello and Zimbabwean djembe), Words as Bullets slowly unravels the tangled balls of yarn that are their worlds. We find that they are tied together through their spirits, their ancestors and maybe there is more.
The plot is complex yet satisfying, allowing us to take a peek at the women's grandmothers in their younger years, and learn more about their relationship with the illusive, omnipresent character of DCM - loosely based on Dambudzo Charles Marechera, Zimbabwean activist.
Watch One Foot Theatre actors flex their movement, dance and multi-rolling muscles as 'A' and 'B' collide and refract over the course of their journeys.
About the performers
One Foot Theatre is a new, York-based company intent on questioning form and subject in the production and performance of theatre. It seeks to develop contemporary work, grounded in interrogating human, political, social and spiritual relationships. Its productions are a result of inventive, deep interrogative thought and careful analysis of global theatre trends.
One Foot Theatre works in ensemble with every idea given time and space to be tried and tested. It identifies itself as an eclectic and multicultural company with artists from France, Cyprus, Zimbabwe and the UK. This brings initially clashing and opposing cultural views that drives our creativity and informs its work.
Founded in 2018 by Butshilo Nleya and Lucy Fourgs, the company comprises of; Katie Newbould, Scarlett Wood, Isaac Saward, Tanika Lay, Joanna Papanastassiou, Rebecca Burden, Nafsika Hadjichristou and Roberto Luis Del Pino.
Partners