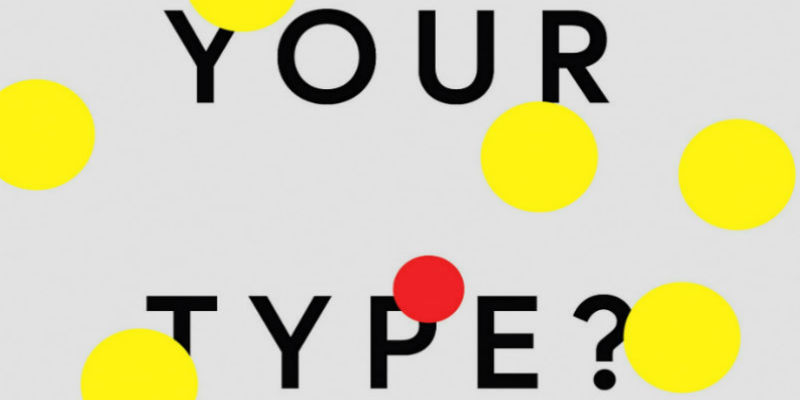 What's Your Type? Merve Emre
This event has now finished.
Date and time:

Tuesday 11 June 2019, 7pm to 8pm

Location:

Bowland Auditorium, Berrick Saul Building, Campus West, University of York (Map)

Audience:

Open to the public

Admission:

Free admission, booking required
Event details
How did a personality test, conceived a century ago by a mother and daughter team with no formal training in psychology, work its way into our boardrooms, classrooms and beyond?
The Myers-Briggs Type Indicator is the most popular personality test in the world. It has been harnessed by Fortune 100 companies, universities, hospitals, churches, and the military. Its language of extraversion vs. introversion, thinking vs. feeling has inspired online dating platforms and Buzzfeed quizzes alike. And yet despite the test's widespread adoption, experts in the field of psychometric testing struggle to account for its success, no less validate its results.
Join Merve Emre of the University of Oxford, author of What's Your Type?, as she explores the history of the Myers-Briggs Type Indicator and how it worked its way into our jobs, relationships, internet and lives.
First conceived in the 1920s by the mother-daughter team of Katherine Briggs and Isabel Briggs Myers, a pair of aspiring novelists and devoted homemakers, the Myers-Briggs was designed to bring the gospel of Carl Jung to the masses. But it would take on a life of its own, reaching from the smoke-filled boardrooms of mid-century New York to Berkeley, California, where it was honed against some of the 20th century's greatest creative minds. It would travel across the world to London, Zurich, Cape Town, Melbourne, and Tokyo; to elementary schools, nunneries, wellness retreats, and the closed-door corporate training sessions of today.
Like the test, Merve explores the timeless question: What makes you you?
About the speaker
Merve Emre is Associate Professor of English at the University of Oxford and Fellow of Worcester College. She is the author of Paraliterary: The Making of Bad Readers in Postwar America (Chicago: University of Chicago Press, November 2017); and The Personality Brokers (New York: Doubleday, September 2018), which investigates the strange, secret history of personality testing. Her essays and criticism have appeared in The New Yorker, Harper's Magazine, The New York Review of Books, The New York Times Magazine, The Atlantic, and other similar publications.
Partners