Exhibition: Re-imagining the city of York
Event details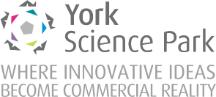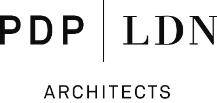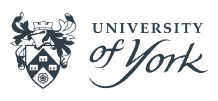 Master of Architecture students from the Kent School of Architecture, Canterbury present innovative visions for the city of York. Join them for a thought-provoking exhibition - 'Design for Galactic Life on Earth: How can architectural intervention be used to instigate change?'
Each student chose to base their design projects on York, concentrating on sites in the city and surrounding area. Their architectural propositions pivot between science, art and technology, and explore architecture as the moulding of forces to influence life in a desired direction and express space emphatically.
The term 'galactic' here refers to the unusual or extraordinary; that which is not known, or is to be imagined, but having been realised transforms understanding. Join us as the students, through analogue and digital methods, present architectural projects that articulate the dynamic correlations between objects, environment and human experiences.
The Focus Day is supported by the University of York through the Higher Education Innovation Fund (HEIF) and by York Science Park. The exhibition by students from the Kent School of Architecture is supported by PDP.
PDP
PDP is an AJ100 architecture and urban design practice with a national and international portfolio, designed and delivered from offices in York, London, Madrid and Hong Kong. PDP strives to create architecture that is sensitive to its context and history, while providing 21st century comfort and exquisite contemporary detailing.
About the exhibitors
Muneer Khalid Alkizim
Wool & Textile Crafts Centre for Knitting Crafts: Peckitt Street
15th-century York was a thriving centre of woollen and textiles trade and industry. Exploring the resurgence of crafts and bespoke businesses today, Muneer's project seeks to capitalise on these trends to propose a new centre of knitting craft on York's river front to provoke an urban, industry and social renaissance.
Lewis Armstrong
A House and museum for pioneering aviator Amy Johnson: Sutton Bank
A house for the pioneering aviator Amy Johnson who, having completed the first female solo flight from the UK to Australia, has decided to build a house at Sutton Bank. The house is located on the inland cliff edge, close by the Gliding Club she was a member of. Informed by the wind and Amy's experience of her pioneering flight to Australia, the house was a place for Amy to deliberate her numerous long-distance records. Designed for Amy in 1931, the house is today a museum providing the public an insight into Amy's passion for flight and adventure.
Holly Cooper
Media Arts Guild: Peckitt Street, York
A new building proposal for York's Guild of Media Arts. As the custodian of York's designation as a UNESCO City of Media Arts, Holly's project not only acts as a centre where creativity and technology meets, but also explores methods of non-verbal communication, to connect and improve the life of people who live, work and visit the city.
James Cotton
Performing Arts Centre: Skeldergate Bridge
Embracing the flood, this project takes inspiration from the river's performance and builds on the evidence of the rivers intrusion on land; palpable in the growth of moss on the site. Exploring these performances, the proposal responds to the river and celebrates the culture and history of York providing a base to foster local performing art.
Joe Crossland
Rehabilitation Metamaulxphosis: Rievaulx Abbey
The introduction of two structures, alien to the monastic architecture of the abbey, serve as an injection of life into the monument provoking a new function for the site. Looking to the wildlife, flora and fauna of Rievaulx, the Abbey is transformed into a centre of rehabilitation. The project proposes a centre of conservation (planting, monitoring and studying of wildlife and flora) and education (hosting lectures, workshops and exhibitions). The abbey's renaissance as a rehabilitation centre is also a mechanism for rejuvenation of young offenders, alongside preserving the heritage as a destination for visitors.
Farah El-Hakim
The Synanthropic Visitor's Centre: Sutton Bank
Using weather as a form of escapism, this building explores an architectural atmosphere encapsulating the changeable weather conditions of Sutton Bank. Responding constantly to its environment, revealing and concealing features, The Synanthropic Visitor Centre seeks to encapsulate what makes visible things become invisible, and invisible things (like wind) become visible. It provides an experiential journey that blurs the boundaries between sky and land, artificial and natural, human and animal, to form a synanthropic microbiome space in which Sutton Banks hybrid weather is emphasised.
Stephanie Elward
Rowntree's Library for Precious Books: Peckitt Street
As a gift to the citizens of York in celebration of the Rowntree legacy, a new public library is to be built on the site of the old Fire Station, which seeks to provide a central place for connection, rather than traditional collection. Amidst the bustle of a lively and sociable 21st century library, a network of glistening reading rooms perch upon the landscape, providing a space in which a reader can indulge in the ritual examination of a precious book, requested from the dedicated Bibliophiles.
Tirion English
A Yorkshire Parliament: Clifford's carpark
A speculative project based on a Yorkshire devolved from the UK. This project explores the idea of a Parliament with tea at its centre. Conversations take place, opinions are measured, and debate is informed, by exchanges between the folks of Yorkshire over a cup of tea.
Amy Hewes
The Infrastructure of Memory: Lord Mayor's Walk at Robin Hood Tower
The rich history of York and the physical layers of the past still evident today triggered this project's exploration of the connectivity of people, communities and their environment. With the inspiring work of the Joseph Rowntree Funds' 'Dementia Without Walls' programme as a foundation, this scheme is designed to provide a safe environment where people with dementia can enjoy a peaceful lifestyle in homely surroundings with the care they need.
George Hutchins
An ecological woodworking community on Rievaulx Terrace: Rievaulx
Motivated by economic inequality and child poverty this project speculates an ecological mode of family life. Inspired by Japanese architect Sou Fujimoto's ideas of 'open field architecture', the project aims to blur the boundaries between categories of space to generate an open field of family cohabitation. A component-based construction logic generated a series of spatial scenarios, whereby inhabitants are provoked to ask "what if?" Instead of dictating how space is used, the open field prompts the inhabitant to be playful and speculate how the architecture may be occupied.
Ben Langan
Ecological Preservation Research Institute: St. George's Fields
A genetic preservation research institute for endangered European insect species. Located at the confluence of the Ouse and Foss rivers, the isolated character of St. George's Fields car park is a natural setting for a secure storage facility that seeks to highlight and respond to the ecological damage of the Anthropocene. The scheme seamlessly grows from the natural contours of the site, generating podiums upon which interconnected geomorphic volumes are suspended. The stratified landscape serves to nurture wildlife displaced through flooding, providing a series of ponds to encapsulate the local river ecology within a contemporary urban park.
Charn Murphy-York
Bringing fishing back to Staithes: Harbour Front, Staithes
With the prospect of fish-less oceans by 2040, this project aims to reintroduce fish back to Staithes, but through a more environmentally friendly and humane process of cell cultivation. A lab and restaurant along Staithes harbour front will research and produce cod fillets through cell culturing, enabling visitors to sample this revolutionary food source in the on-site restaurant.
Robert Norman
Eoforwic Research Centre: Clifford's Tower Car Park
An archaeological research centre investigating York's lost past. Located on the bank of the river Foss and next to Clifford's Tower and the Eye of York the proposed building serves as a catalyst for the regeneration of Clifford's car park. The project proposes a centre of research and public facilities to promote knowledge and learning into the Anglo-Saxon, or Eoforwic, period of York's history. The design methodology was inspired by the views that open up and concentrate the eye while navigating the city of York. Taking an isovist approach a computational method of form generation was used to drive the configuration of space and form.
Jeremy Paton
Piccadilly.Markets: Parliament Street
A mixed-use urban market development showcasing Yorkshire artisan cuisine. Central to the project is a decentralised generative approach to the configuration of space and form. The design strategy employs computational agents, representing hypothetical visitors, encoded with needs and desires, to generate a continuous and inter-woven urban plan through agential interaction. Used as a template the emergent urban pattern is transferred into a series of components configured into built form articulating a continuous and inter-woven urban grain, which seeks to avoid traditional segmented zoning, and proposes an innovative architectural scenario prompting cohesion and unity.
Elvira Salyahetdinova
York and District Textile Factory: York Museum Gardens
A centre for the 'York and District Guild of Weavers, Spinners and Dyers', aiming to expand the influence of the guild and to revive its influence in the city. Weaving patterns are the main aspiration of the project. The factory uses a primary code of a weaving pattern and expresses it both internally, through its spatial arrangement and externally, through its fabric. Activities are 'knitted' together to create a vibrant atmosphere where the textile manufacturing process can be enjoyed.
Edward Sutcliff
The North York Moors Coastal Research Facility: Robin Hood's Bay
A marine geology research lab situated on the site of the old gas works. The interpretation and analysis of topographical information has informed design decisions and led to a generative system of spatial organisation. Homologous structures are a product of site specific qualities resulting in an overall form that possesses an affinity with the site it occupies.