For What It's Worth…

Candace Robb and Louise Hampson/span>
Event details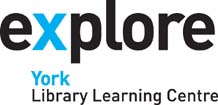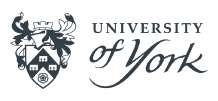 Join renowned American medieval crime writer Candace Robb as she explores the York setting for her books. Based on her Owen Archer and Kate Clifford crime novels, Candace talks about the role of objects in the motivation for crime and in the creation of a fictional world within a real environment.
In historical crime novels, a sleuth is a cultural anthropologist - as is the crime writer. The clues to the mystery are embedded in the culture of the time - the things people hoard, covet, or are desperate to recover. What items were dangerous to possess and for whom? What was valued and by whom? What possessions might provoke suspicion because of the owner's status? What possessions might be so desirable that you would resort to murder to possess them? Or so dangerous in certain hands that you would go to extreme lengths to recover them?
Find out as Candace and Louise Hampson of the University of York explore the material evidence of life in medieval York and discuss the choice of carefully-researched settings and objects Candace has used in her novels.
About the speakers
Since doing her graduate work in medieval history and literature, Candace Robb has been engaged in bringing to life the rich culture of the period, from the arts to the politics.She is the internationally acclaimed author of 15 crime novels featuring medieval sleuths Kate Clifford (The Service of the Dead, A Twisted Vengeance), Owen Archer (The Apothecary Rose to A Vigil of Spies) and Margaret Kerr (A Trust Betrayed). As Emma Campion she's published two historical novels about the women of the English court in the 14th century, A Triple Knotand The King's Mistress. Candace lives in Seattle, though her heart resides in York.
Louise Hampson is the Research and Impact Officer for the Centre for the Study of Christianity and Culture at the University of York and the Impact Officer for the Centre's AHRC-funded research project on Pilgrimage. She undertakes much of the original archival research for the heritage interpretation partnerships and works with clients on maximizing the public benefits of projects. She has worked with Candace on some of the historical research for her York novels, particularly in relation to the Minster.
Waterstones
Books will be available to buy from the Waterstones' stall at this event.
Tickets