Make Mine a Beer: Celebrate national beer day

Jo Menneer and Jackie Rogers/span>
Event details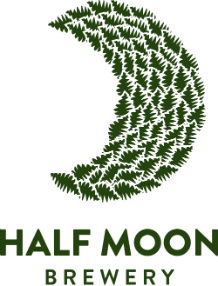 With the upsurge of small craft breweries opening in and around York, there are plenty of new and exciting local beers on offer. Join Half Moon Brewery for an inspiring evening of beer and food matching, led by sensory consultant Jo Menneer and brewery owner Jackie Rogers.
The science behind food and beer matching is fascinating; it's the combination of complementary aroma, flavour and mouthfeel elements that guarantees a successful marriage between plate and glass. Half Moon Brewery takes a serious approach to its beer sampling, pairing each of its beers with locally-sourced foods, so that whatever the occasion there's always a glass worth raising.
Come along and be guided through six of Half Moon Brewery's beers, each one paired with a local food, such as cheese, sausage and chocolate. Find out what food and beer combinations really work and help raise a glass of our nation's favourite tipple on Britain's National Beer Day.
This event is suitable for over 18s only.
About the speakers
Johanna Menneer has spent the last 20 years working in the food and drink industry, the majority in the field of sensory science. She has extensive experience particularly in the beer and wine sectors, having worked and studied in both the wine trade and at Brewing Research International in Surrey, a major research company affiliated to the worldwide brewing industry. Following this she spent seven years working at Campden & Chorleywood Food Research Association in the Sensory Services team. Jo has delivered a substantial number of sensory training courses to a wide variety of audiences at venues throughout the UK and overseas.
Since 2007 Jo has provided freelance sensory consultancy and training, based from her home near York and regularly works for some of the UK's major supermarkets advising their teams on tasting skills and sensory marketing. Jo also works closely with Half Moon Brewery, Ellerton where she is responsible for sampling the beers and creating tasting notes for standard and developmental brews.
Jackie Rogers is one of the owners of Half Moon Brewery, which she established three years ago with her husband Tony. Realising a long term ambition to provide hand-crafted ales, the brewery is based in the original Blacksmiths Forge at their home in Ellerton. The brewery has established an excellent reputation across Yorkshire for producing consistently high quality, award-winning beers.
Jackie learned the craft of brewing working alongside Sue Simpson at Brown Cow Brewery, one of the regions first Brewster's. Appreciating that imbibers are equally passionate about good food she also works on developing the beer and tasting side of the business.