The Myths and Science of Sleep

Graham Law/span>
Event details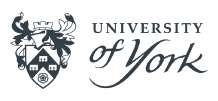 By the age of three, you had slept for at least 10,000 hours which makes you an expert at sleeping. So why is it, with all this expertise, that so many people have difficulty with their sleep? Our society is slowly beginning to recognise the problems we all have with sleep and how this affects our lives, health and wellbeing.
Join sleep scientist Graham Law as he explores the myths that surround sleep: some myths that are informative and helpful, others that are incorrect, and some that are positively damaging and counterproductive.
About the speaker
Professor Graham Law is a sleep scientist at the University of Lincoln with over 25 years of research experience, having published over 90 research papers on health and medicine. He has set up the Sound Asleep Laboratory, which is working towards methods to improve sleep in a way that will have a significant effect on sleep health and wellbeing. Graham was elected to the executive committee of the British Sleep Society and is a member of the UK Biobank Expert group on sleep.
Waterstones
Books will be available to buy from the Waterstones' stall at this event.
Tickets