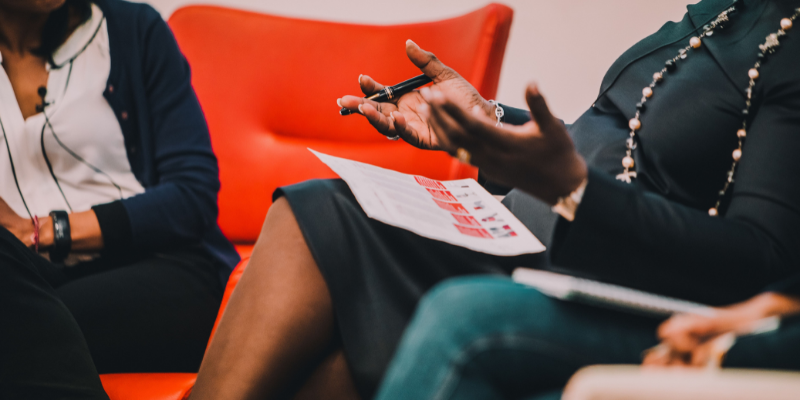 Be Part of the Festival
Would you like to present an event as part of York Festival of Ideas? Then we'd love to hear from you.
Anyone can run an event - we just ask that it takes place within the Festival dates and relates to the Festival theme for that particular year. Submissions need to be received by January, with the Festival taking place in June. The deadline for internal applications is November.
Events must be accessible to the general public. Academic/specialist conferences or workshops will not be included in the programme.
What York Festival of Ideas can do for you
Being part of York Festival of Ideas can help raise the profile of your organisation or event by:
Providing access to Festival audiences - in 2023, the Festival attracted an audience of almost 40,000
Free marketing opportunities through the Festival brochure, website and social media
Festival branding for use on/in addition to your own marketing materials
What you need to do
Contact the Festival team via email to access an online event submission form
Discuss with the Festival team when you might want to schedule your event, to avoid clashes with key events and/or to help programme around complementary events
Book a venue
Book a speaker/performer/equipment
Arrange any support, such as audio-visual equipment, security, catering - whatever you specifically need to run your event
Arrange ticketing
Make arrangements for tickets to be checked on the door of the event
Market your event(s) via your own channels and link to the Festival website and social media. The Festival is a partnership and the more all partners can help to market it, the more successful it is for everyone!
Funding
York Festival of Ideas relies entirely on sponsorship to pay for running costs and, therefore, unfortunately cannot provide any money for the running of events.
University of York community-led events
If you're a University of York staff member or student, find out more about research-focused events for the Festival.
Want to know more?