Children, Conflict and the Art(s) of Hope
Sunday 25 June 2017, 2.30

PM

to 3.30pm

Free admission


Booking required

Bootham School

(map)
Wheelchair accessible
Event details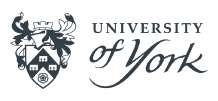 The arts were a lifeline for young people during the Holocaust, helping them both to express their experiences and escape temporarily from their surroundings. Art continues to play a key role today in helping young refugees and victims of war tell their stories.
Join us for an exhibition on the life of Anne Frank and a performance by Bootham School pupils. Developed with their tutor Simon Benson, the pupils' performance is inspired by young people's art in response to conflicts of the past and present, and the research of the University of York's Lisa Peschel from the AHRC-funded project Performing the Jewish Archive.
This event is a collaboration between the University of York, Bootham School and the Anne Frank Trust.
About the producers
Dr Lisa Peschel is Lecturer in the Department of Theatre, Film and Television at the University of York. Her research about theatrical performance and survivor testimony from the World War II Jewish ghetto at Terezín/Theresienstadt has been disseminated in print and performance. She is a co-investigator on the £1.8 million AHRC-funded project Performing the Jewish Archive.
Dr Simon Benson is Head of Drama at Bootham School and is responsible for academic and extra-curricular drama and theatre. Committed to the study and making of theatre and performance that connects with Bootham School's Quaker values, he is delighted to be involved in this project.
Performing the Jewish Archive
This event is part of Performing the Jewish Archive, a three year Arts and Humanities Research Council (AHRC)-funded project working to explore hidden archives, uncover and perform lost works, and create a legacy for the future. For more information visit the Performing the Jewish Archive website.
The Anne Frank Trust UK
Prejudice and discrimination harms individuals, communities and society. The Anne Frank Trust UK is an education charity that uses Anne Frank's life and diary to empower young people with the knowledge, skills and confidence to challenge all forms of prejudice and discrimination.
It partners with schools, local authorities, criminal justice education services and others, to deliver education to young people in a variety of settings, predominantly in schools. Its interactive and impactful programme includes an exhibition of Anne Frank's life and diary, combined with workshops, peer education and an ambassador programme.
Tickets