Peter Lord: The story of my life
Wednesday 7 June 2017, 6.00

PM

to 7pm

Free admission


Booking required

Bootham School

(map)
Wheelchair accessible
Event details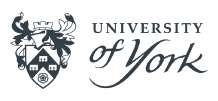 Meet Peter Lord, Co-founder and Creative Director of Academy Award® winning studio Aardman, and director and producer of animation classics such as Morph, Creature Comforts, Chicken Run, the Wallace and Gromit series and Pirates! In an Adventure with Scientists. Peter founded the multi award-wining studios with long-term collaborator David Sproxton in 1972 while studying at the University of York.
Join us to hear the incredible story of his career in animation and filmmaking, and to watch as he makes a special Festival Morph which the audience will have an opportunity to bid for.
Jane Moody in Memoriam Lecture
About the speaker
Peter Lord is co-owner and Creative Director of Aardman, which he co-founded with his long-time collaborator, David Sproxton, in 1972. As a director, he has been honoured with two Academy Award ® nominations for Best Animated Short, the first in 1992 for Adam, and for Wat's Pig in 1996, and Best Animated Feature for Pirates! In an Adventure with Scientists in 2013. He has also earned BAFTA nominations for Adam, The Amazing Adventures of Morph, War Story and Chicken Run and, as a producer for Wallace and Gromit, The Curse of the Were-Rabbit.
Peter first met David Sproxton in the early 1970's at school, where they started experimenting with animation techniques on their kitchen table. They tried a range of methods before settling on plasticine/clay model animation. While they were still in their teens, a BBC children's television producer offered them the chance to make short animated films for his programme, Vision on. After going professional in 1976, their first success was with the clay character Morph, who later starred in his own series, The Amazing Adventures of Morph. As a testament to Morph's enduring appeal, he still appears in new productions today.
Peter graduated from the University of York with an English degree in 1976 and moved to Bristol where, together with David, he built Aardman into one of the world's leading model animation studios. In 2009 they were presented with a Special Award from BAFTA in the TV Craft Awards.
Peter and David were awarded CBE's in the 2006 Queen's Birthday honours list, the same year that saw them celebrate 30 years of Aardman. Peter's most recent credit is as Executive Producer on Aardman's latest hit film, Shaun the Sheep Movie.
In 2016, the award-winning studio celebrated its 40th anniversary.
Waterstones
Books will be available to buy from the Waterstones' stall at this event.
Tickets