The Stories Behind Our Favourite Things

Taryn Bell, Dorothea Debus, Paul Mills and Penny Spikins/span>
Event details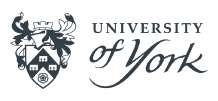 What are York's favourite things? Come along and hear the results of a web-based public survey looking at the significance of precious objects in our lives.
Using the survey submissions as a starting point, our speakers will explore the theme of the story of things from three different but complimentary perspectives: philosophy, archaeology and poetry.
Dorothy Debus of the University of York will take a philosophical perspective, considering the value of stories and particular objects. What role do they play in our quest for understanding and meaning?
From an archaeological perspective, Penny Spikins and Taryn Bell of the University of York will ask why some things might have a soul. They will discuss how we emotionally react to objects as if they are like people, and how this might be placed in an evolutionary context.
Finally, there will be an exploration of some of Paul Mills's poems on hyper-objects, things (again in an evolutionary context) and their stories.
If you wish to contribute your favourite thing and story to the public survey, please visit: sites.google.com/york.ac.uk/comfortingthings/home
About the speakers
Dorothea Debus teaches philosophy at the University of York. Her main areas of research lie in the philosophy of mind and psychology. She has written on philosophical questions relating to the phenomena of memory, the imagination, attention and the emotions, and more recently she has started work on a new research project which investigates our active involvement with our own mental lives.
Penny Spikins teaches the archaeology of human origins at the University of York. Her research interests include the evolution of human social emotions (such as empathy, sympathy and gratitude) and the relationships between such emotions and material things. She has published several books and papers on this topic including the recent How Compassion Made Us Human.
Taryn Bell is a research student in archaeology at the University of York, studying emotional attachments to objects in an evolutionary context.
Paul Mills has written five collections of poems, published by Carcanet Press and SmithDoorstop, and two plays performed at The National Theatre and West Yorkshire Playhouse. He has also written two books on creative writing, including The Routledge Creative Writing Coursebook (2006). His pamphlet of poems You Shouldv'e Seen Us from Smith Doorstop was written as voice-overs to accompany films set in North Yorkshire from the Yorkshire Film Archive. He has been Writer in Residence at Manchester and Leeds Universities, and is currently a Royal Literary Fund Consultant Writing Fellow. His most recent publication, Out Of Deep Time, a pamphlet of 16 new poems on the subject of human evolution, is published by Wayleave Press.
Tickets