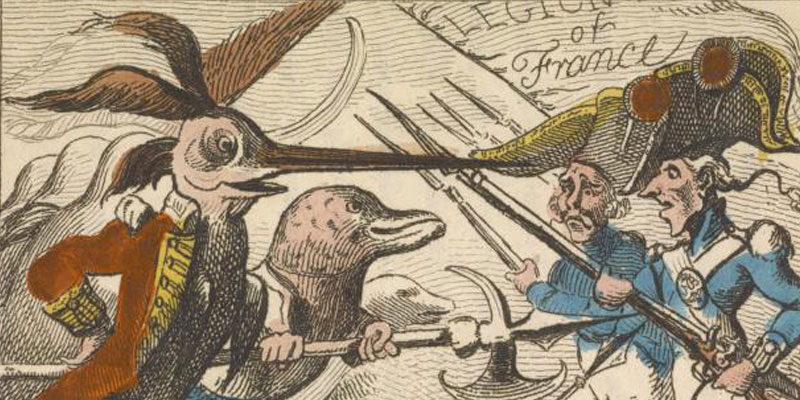 Activism in Wonderland: Radical children's books Clémentine Beauvais, Matthew Grenby and Kimberley Reynolds
This event has now finished.
Date and time:

Wednesday 5 June 2019, 7pm to 8pm

Location:

The Lakehouse, Ron Cooke Hub, Campus East, University of York (Map)

Audience:

Open to the public

Admission:

Free admission, booking required
Event details
It's tempting to think of children's books as a 'safe space' where children are protected from all the discord and complication of real life.
In fact, of course, the Wonderlands of children's literature are full of all the messy acrimonies of their eras. Authors, illustrators and publishers have used their books to advance ideological positions, to test out political programmes and to offer sharp challenges to the status quo.
Join three literary critics – Kimberley Reynolds and Matthew Grenby of Newcastle University and Clémentine Beauvais of the University of York – as they investigate this history of radicalism in children's books, from the late 18th to the 21st centuries.
In a session ranging from Enlightenment philosophy to contemporary picture books, they will challenge you to think differently about what children's books can, and perhaps should (or shouldn't) do.
About the speakers
Clémentine Beauvais is a Senior Lecturer at the Department of Education at the University of York. She is the author of The Mighty Child: Time and Power in Children's Literature as well as several books for children and adults, in English and French. Her research has looked at children's literature theory, the cultural sociology of childhood, translation, and political commitment in contemporary texts for children.
Matthew Grenby is the author of books including The Child Reader 1700-1840 and Children's Literature, and Editor of the Cambridge Companion to Children's Literature and Popular Children's Literature in Britain. He is currently a Professor and Dean of Research at Newcastle University.
Kimberley Reynolds is Professor of Children's Literature in the School of English at Newcastle University. She is a Past President of the International Research Society for Children's Literature, and a recipient of the International Brothers Grimm Award. She is the author of many books, including Radical Children's Literature: Future Visions and Aesthetic Transformations and Left Out: The Forgotten Tradition of Radical Publishing for Children in Britain, 1910-1949 (both winners of the Children's Literature Association Award), and her most recent publication is Reading and Rebellion: an Anthology of Radical Writing for Children, edited with Jane Rosen and Michael Rosen
Partners