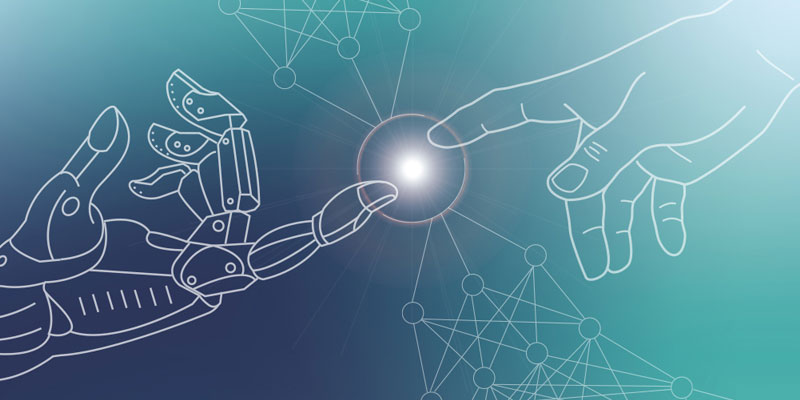 The Road Ahead: Driverless cars Dave Baldwin, Tim Kelly, Kirsty Lloyd-Jukes, Tim Marlow and Matthew Avery (Chair)
This event has now finished.
Date and time:

Sunday 9 June 2019, 4.30pm to 6pm

Location:

Ron Cooke Hub, Campus East, University of York (Map)

Audience:

Open to the public

Admission:

Free admission, booking required
Event details
Driverless vehicles and autonomous cars promise improved freedom and efficiency, but how do we live safely in a world of Artificial Intelligence (AI)? What do autonomous cars mean for the future of mobility, and for the private ownership of vehicles?
As part of our special Festival Focus Day on Artificial Intelligence, our expert panel discusses current technologies and vehicles already on the market, as well as what we can expect to see in the near future.
Our speakers include Kirsty Lloyd-Jukes, CEO of Latent Logic, who leads a project on virtual testing; Dave Baldwin, Head of Data Insight at Thatcham Research; Tim Marlow, an independent consultant specialising in connected and autonomous mobility and its impact on the insurance industry; and Tim Kelly of the University of York's Department of Computer Science. The session will be chaired by Matthew Avery, Director of Insurance Research at Thatcham Research.
Don't miss cars parking outside the building without anyone in the vehicle.
Brought to you in collaboration with the Assuring Autonomy International Programme, which is supported by the Lloyd's Register Foundation and the University of York.
Travelling to the event
Public transport is the easiest way to travel to the University of York campus with frequent bus services from the city centre. If travelling by car to Campus East (Piazza Building and the Ron Cooke Hub), please use the Field Lane and Kimberlow Lane car parks. Maps and directions are available at york.ac.uk/maps.
About the speakers
Matthew Avery is Director of Insurance Research at Thatcham Research. A key aspect of his role involves engagement with member insurers and building on existing relationships with other technology focused global organisations and partners. Alongside this, Matthew liaises with Insurers, vehicle manufacturers, legislators and global NCAP initiatives in all aspects of crash testing, with a view to encouraging safer designs and more cost effective vehicle repair. Matthew has led much of the research work into ADAS testing, is a board member of Euro NCAP and has been pivotal in the definition of test procedures to evaluate Autonomous Emergency Braking Systems (AEB) – these tests now being integrated into the UK Insurance Group Rating system and Euro NCAP and include pedestrian and cyclist detection crashes. His latest work has supported the development of new Lane Support and Junction Crash prevention test procedures. Matthew acts as a key technical advisor for the UK Insurers and works with the Association of British Insurers advising in new assisted and automated driving technology and its future implications feeding into new UK Government Legalisation around autonomous cars.
Dave Baldwin is Head of Data Insight at Thatcham Research. He joined Thatcham in 2017 leading the membership services and insight teams. During his time at Thatcham he has developed the latest iteration of Thatcham's Claim of the Future model projecting forward the effect of new vehicle technology on future accidents and insurers' results. He has also worked closely with Matthew Avery in evolving the framework for the introduction of safe vehicle assistance and automation. Before Thatcham, Dave spent over 25 years in the general insurance sector both in the UK and worldwide helping firms to develop predictive modelling solutions to pricing and underwriting challenges. as well as developing a deep insight into the dynamics and ongoing challenges of the UK insurance market.
Tim Kelly is Professor of High Integrity Systems within the Department of Computer Science at the University of York. He is best known for his work on system and software safety case development, particularly his work on refining and extending the Goal Structuring Notation (GSN). His research interests include safety case management, software safety analysis and justification, software architecture safety, and the dependability of 'Systems of Systems'. He has supervised a number of research projects in these areas with funding and support from Airbus, BAE SYSTEMS, Data Systems and Solutions, DTI, EPSRC, ERA Technology, Ministry of Defence, QinetiQ, Rolls-Royce, and the European Commission. He has published over 150 papers on high integrity systems development and justification in international journals and conferences.
Kirsty Lloyd-Jukes, Chief Executive Officer of Latent Logic, is an experienced automotive entrepreneur and a Non-Executive Director for the Institute of Directors. A graduate of Oxford University, she spent her early career at leading strategy consultancy Oliver Wyman. She then joined the AA as Director of Membership Services to lead the strategy post-IPO. While there, she launched several successful start-ups in the future mobility ecosystem, including the AA's multiple award-winning connected car product Car Genie. Latent Logic is a spin-out of Oxford University developing AI-based software to assess the safety of self-driving cars.
Tim Marlow is an independent consultant specialising in Connected & Autonomous Mobility and its impact on the insurance industry. Formerly Head of Autonomous & Connected Vehicle Research at Ageas UK, he has co-authored a number of insurance industry documents on automated vehicles, was part of group advising the Government on the drafting of the Automated and Electric Vehicles Act and contributed extensively to the Law Commission's recent automated vehicles consultation.
Tim has extensive knowledge and experience of developments in automotive technology and the associated legal and regulatory framework. He has spent four decades in the insurance industry, holding senior positions at a number of companies including Hiscox and Capita and helping to set up and launch what became the UK's largest telematics insurance operation at Insure The Box.
Assuring Autonomy International Programme
The Assuring Autonomy International Programme is a £12 million initiative funded by Lloyd's Register Foundation and the University of York to spearhead research, training and standards in the safety of robotics and autonomous systems (RAS). Our vision is to further enable the widespread and beneficial uptake of RAS by overcoming the obstacles to achieving regulatory and public acceptance.
Partners