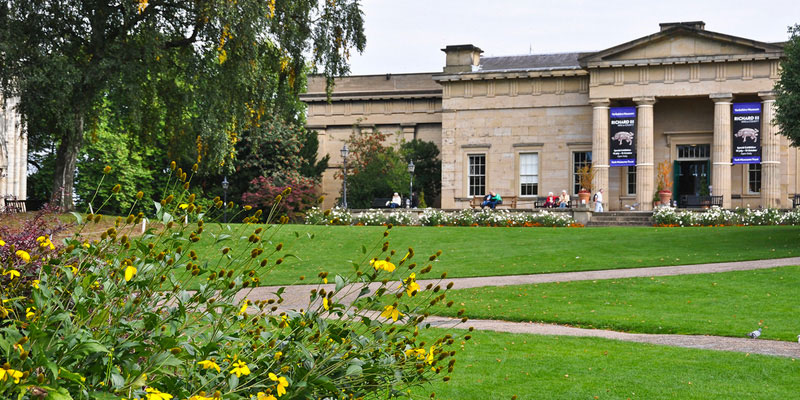 A Thousand Years of Looking at the York Museum Gardens Peter Hogarth
This event has now finished.
Date and time:

Wednesday 12 June 2019, 6.30pm to 8pm

Location:

Shepherd Hall, St Olave's School, Queen Anne's Road (Map)

Audience:

Open to the public

Admission:

Free admission, booking not required
Event details
Founded by the Yorkshire Philosophical Society in 1828, York's Museum Gardens are a treasured green space in the heart of the city, appreciated by tourists, admired by gardeners and loved by residents. Discover the rich history of these stunning grounds with Peter Hogarth of the University of York.
Peter is co-author with Ewan Anderson of a history of the Gardens, The Most Fortunate Situation: The Story of York's Museum Gardens.
His talk is part of an annual programme of talks offered by The Arts Society Ebor which features art in all forms and explores art from many cultures. The Society also offers study days, trips both within the UK and abroad for members, based on an exploration of the arts .
Refreshments available before the talk from 6pm.
About the speaker
Dr Peter Hogarth came to York in 1965 as one of the first PhD students of the then new University of York. Shortly afterwards, he was appointed to the staff of the Biology Department. Much of his research was into the ecology of mangroves, enabling him to work in various tropical countries, such as Pakistan, Malaysia, China, and Yemen. He (semi-)retired as Senior Lecturer in Biology a few years ago and became an Honorary Fellow in the Biology Department.
Peter has been researching and writing a history of the York Museum Gardens and the prior history of the land on which the Gardens now stand.
Partners