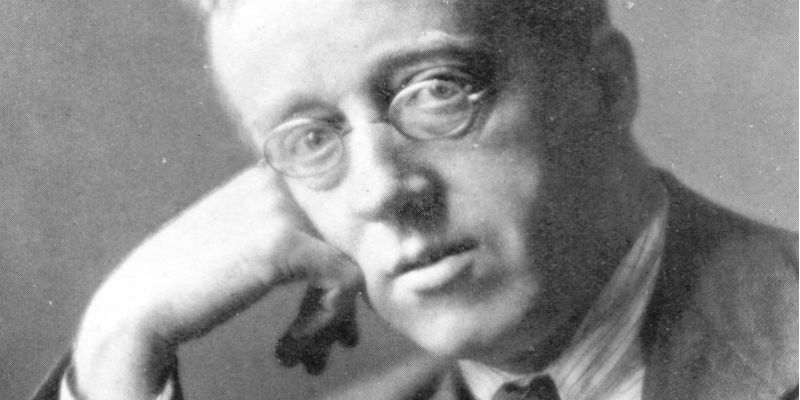 The Heavenly Spheres Make Music: Holst's The Planets Jakob Fichert and Mark Hutchinson
This event has now finished.
Date and time:

Friday 14 June 2019, 7.30pm to 9pm

Location:

Sir Jack Lyons Concert Hall, Campus West, University of York (Map)

Audience:

Open to the public

Admission:

£10 (Concessions £8, students £3), booking required
Event details
Tickets also available on the door.
Enjoy a special performance of The Planets Suite played by pianists Jakob Fichert and Mark Hutchinson on Holst's own grand piano.
The fame of English composer Gustav Holst (1874-1934) rests largely on his orchestral suite The Planets, written in stages before and during the First World War while he was working as the Director of Music of St Paul's Girls' School in Hammersmith.
Holst was afflicted with neuritis, which both ruled out a career as a pianist and also made the physical act of composition difficult. He relied heavily on other members of the school's musical staff, in particular pianists Vally Lasker (1885-1978) and Nora Day (1891-1985). They assisted the great composer, first working out the suite in full in two-piano form.
In 1913 the school had purchased a new Broadwood grand piano for Holst's composition room which was used by the three musicians as the suite began to take shape. Not only assisting Holst with the process of orchestration under his instruction, Lasker and Day also collaborated in a version for four hands on one piano, published in 1923.
Following its restoration by John Broadwood and Sons, pianists Jakob Fichert and Mark Hutchinson perform The Planets on that very special piano. The concert will be introduced by John Broadwood and Sons' Chairman, Alastair Laurence.
About the performers
Dr Alastair Laurence is co-owner and Chairman of John Broadwood and Sons, which has been making pianos in the UK since 1774. The company continues to manufacture and restore Broadwood pianos at its workshops in Whitby. Alastair holds a Royal Warrant to maintain and tune the pianos in the royal palaces, as well as working with the Royal Academy of Music and Royal College of Music.
Jakob Fichert is a pianist with an international profile. He has performed extensively in the UK and abroad and has recorded for Toccata Classics and Naxos to great critical acclaim, both as a soloist and collaborating artist. Jakob has won numerous prizes at international competitions both as a soloist and chamber musician.
Much in demand as a pedagogue, Jakob has given numerous masterclasses for conservatoires, universities and music specialist schools in the UK, China and Mexico. He works as an examiner for ABRSM and is a Principal Lecturer in Piano at Leeds College of Music and Principal MA Piano Tutor at the University of York. He is also an Associate of the Universities of Leeds and Hull.
Dr Mark Hutchinson is Course leader, MA in Music: Piano Studies at the University of York. He studied music to doctoral level at the University of York, specialising in composition, contemporary music and music analysis, as well as performing widely as a piano accompanist and oboist.
He has played within the Late Music concert series in York, the University of York concert series, and accompanied numerous student recitals and diplomas for ABRSM and Trinity/Guildhall. He plays oboe and cor anglais in the York Guildhall Orchestra, as well as teaching piano and oboe privately.
Partners