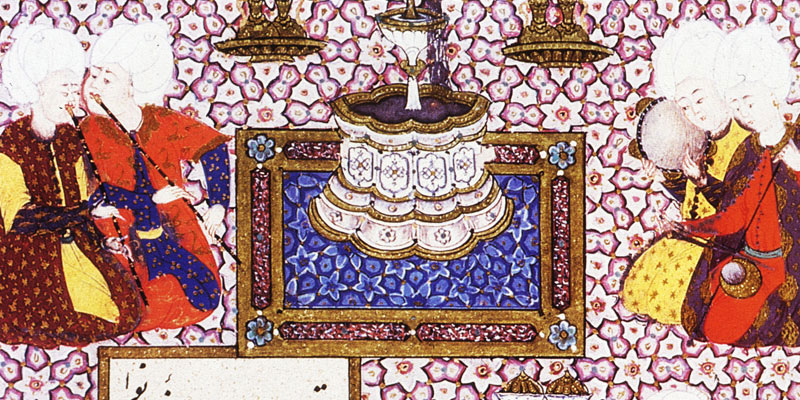 This event has now finished.
Date and time:

Thursday 13 June 2019, 7.30pm to 8.30pm

Location:

Berrick Saul Building, Campus West, University of York (Map)

Audience:

Open to the public

Admission:

Free admission, booking required
Event details
Representations of musicians, instruments and scenes of music making occur frequently in Islamic art, not only in paintings, but also in other media. In addition, music is recorded visually in notation and in various graphic forms that present analyses of structural aspects.
Owen Wright of SOAS University of London will illustrate aspects of the history of music in the major traditions of the Islamic Middle East, Arab, Persian and Turkish and, through the use of visual images and recordings, demonstrate its pervasive presence within the visual arts.
Owen's talk is part of a series of events organised by the York Islamic Art Circle, a collaboration between the University of York's Islamic Society and Department of History of Art
About the speaker
Owen Wright is Emeritus Professor of Musicology of the Middle East at SOAS University of London. His recent books are: Touraj Kiaras and Persian classical music: an analytical perspective (2009); Epistles of the Brethren of Purity. On music. An Arabic critical edition and English translation of EPISTLE 5 (2010); Music theory in Mamluk Cairo. The ġāyat al-maṭlūb fī 'ilm al-anġām wa-'l-ḍurūb by Ibn Kurr (2014); and Music theory in the Safavid age. The taqsīm al-naġamāt wa-bayān al-daraj wa-'l-šu'ab wa-'l-maqāmāt (2019).
Partners