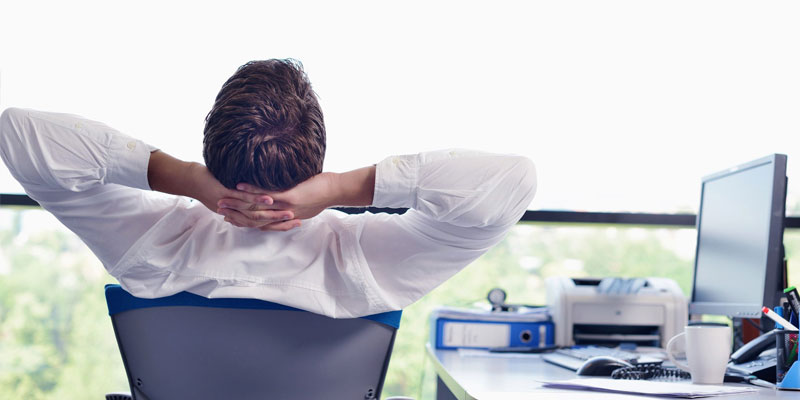 The Joy of Work Bruce Daisley
This event has now finished.
Date and time:

Wednesday 5 June 2019, 6.30pm to 8pm

Location:

Piazza Building, Campus East, University of York (Map)

Audience:

Open to the public

Admission:

Free admission, booking required
Event details
What are the lessons that psychology can teach us about fixing work? Elon Musk says we can't achieve anything on less than 80 hours work a week, but what does the evidence suggest?
In the course of a career at the helm of companies including Google, YouTube and Twitter, Bruce Daisley has become fascinated by the culture of the workplace. And in his hugely popular podcast Eat Sleep Work Repeat, he has talked with leading experts about how best to make our jobs happier and more fulfilling.
Join Bruce for the inaugural Innovation Lecture as he shares the fruits of his discoveries. Ranging across all aspects of 21st-century office life, he'll tackle the key questions and offer inspiration, empirically tested insight and down-to-earth practical answers in equal measure.
Are lunch breaks for wimps, or do they actually make us more productive? Is it true that you can improve team performance simply by moving the location of the kettle or coffee machine? And what is a Monk Mode Morning, and why do people swear by it?
Based on his book, The Joy of Work, Bruce will point the way to a life that is more fulfilling and a little less fraught.
This event will conclude with the final of the University's Business Challenge. Watch the pitches and help decide which of our two student finalists will become the 2019 champion.
Inaugural Innovation Lecture
You may also be interested in attending Showcasing Innovation where you can meet staff, students and graduates of the University of York who have started their own business or social enterprise.

About the speaker
Bruce Daisley is European Vice-President for Twitter and host of the UK's number one business podcast Eat Sleep Work Repeat. He is also a regular on the conference circuit, addressing business leaders on the main stage of the CBI Annual Conference in 2017, and at that year's Management Today annual summit and Financial Times 125 Club, as well as at many tech industry events around Europe. He has been one of the Evening Standard's 1,000 Most Influential Londoners for four years and is one of Debrett's 500 Most Influential People in Britain. Campaign magazine asserted that Bruce is 'one of the most talented people in media'.
Innovation Lecture
The Innovation Lecture is an opportunity for students, staff and the general public to explore exciting new concepts and be inspired to realise their own ideas. Each year, the University of York will invite an innovator of international standing to deliver a lecture on their specialism.
The Innovation Lecture is also an opportunity to showcase entrepreneurial talent within the University to fellow students, staff, alumni, and the wider community.
Partners