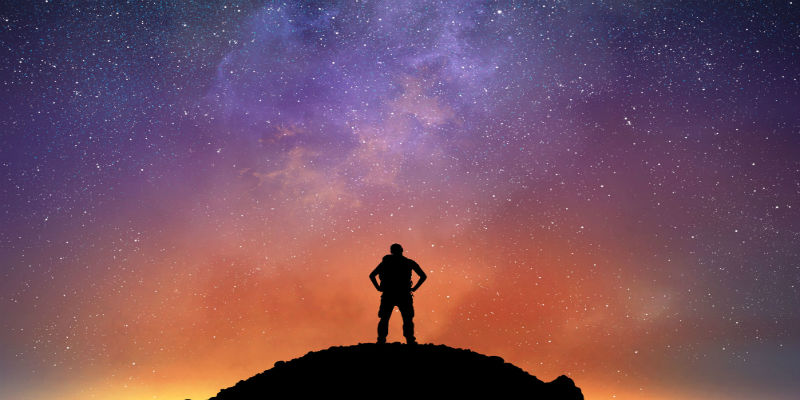 A World of Wonder Misha Glenny, Anne McElvoy, Martin Rees and Terry Waite
This event has now finished.
Date and time:

Tuesday 4 June 2019, 7.15pm to 9.15pm

Location:

York Minster (Map)

Audience:

Open to the public

Admission:

Free admission, booking required
Event details
Join us in the magnificent setting of York Minster as our inspiring launch event shines a light on our festival theme, A World of Wonder, simultaneously exploring our wonderful world and the incredible wonder of humanity.
At an event hosted by distinguished journalist Anne McElvoy of The Economist, Astronomer Royal and best-selling author Martin Rees, award-winning journalist and broadcaster Misha Glenny, and former Beirut hostage and humanitarian Terry Waite, provide an enlightening and optimistic exploration of our extraordinary world and its people.
Martin, author of On the Future: Prospects for Humanity, will reveal why he believes the future of humanity is bound to the future of science, hinging on how successfully we harness technological advances to address our challenges. He explains how, if we are to use science to solve our problems while avoiding its dystopian risks, we must think rationally, globally, collectively, and optimistically about the long term.
In a wide-ranging talk, taking in everything from the Reformation to Brexit, Misha attempts to identify why the world finds itself in such a perilous situation just 30 years after one of the great moments of historical optimism - the revolutions in Eastern Europe. Hear about the rise of international organised crime and financial capitalism, cyber security, Trump, China and Brexit.
Concluding our evening, Terry will reflect on his time in captivity - four years of which were in solitary confinement - and share his experiences of forgiveness, peace and reconciliation. Join him for a perspective of world affairs founded on open communication, cooperation and a deep understanding of diverse cultures, and discover how hardship and stress can be the source of inner strength.
About the speakers
Misha Glenny is an award-winning journalist who made a name for himself as the BBC's Central Europe Correspondent covering the 1989 revolutions and the wars in former Yugoslavia. He has a Sony Gold Award for Outstanding Contribution to Broadcasting and is also a winner of BT's Information Security Journalist of the Year.
He is the author of a number of books including McMafia: Seriously Organised Crime. A best-selling non-fiction book about the globalisation of organised crime, McMafia has been adapted into a major TV drama series for BBC1 in the UK and AMC in the United States. Find out more about Misha's BBC Radio 4 series The Invention Of... at bbc.co.uk/programmes/b06pxdzv.
Anne McElvoy is Senior Editor and head of audio at The Economist and a regular presenter on BBC Radio 3 and 4. A former foreign correspondent and columnist, she began her career on the Times, covering east Germany, German unification, the Balkans and Russia She has written a political column at the Evening Standard for 15 years.
Anne hosts Free Thinking on Radio 3, and Across the Red Lines on Radio 4, as well as being is a panellist at the Moral Maze on Radio 4. She also makes political documentaries.
Martin Rees is Astronomer Royal, and has been Master of Trinity College and Director of the Institute of Astronomy at Cambridge University. He is a leading astrophysicist as well as a senior figure in UK science. He has conducted influential theoretical work on subjects as diverse as black hole formation and extragalactic radio sources, and provided key evidence to contradict the Steady State theory of the evolution of the Universe.
As a member of the UK's House of Lords and former President of the Royal Society, he is much involved in international science and issues of technological risk. His books include Our Cosmic Habitat (Princeton), Just Six Numbers, Our Final Hour (published in the UK as Our Final Century), and most recently, On the Future: Prospects for Humanity (Princeton).
Terry Waite CBE is a humanitarian and author. While negotiating the release of Western hostages as the Archbishop of Canterbury's special envoy, he was seized and taken hostage himself. Held in captivity in Beirut for 1,763 days, his spirit and faith were tested to the limit. The experience also gave him lessons in survival that would change his life forever.
Terry has travelled the world and negotiated successfully with some of its most vilified personalities. In each instance, he demonstrated the tough-mindedness, compassion and grace under fire that makes him as one of the world's most respected humanitarians. He is the author of a number of books including Taken on Trust, Travels with a Primate, Out of the Silence and Solitude. Terry is involved in a number of charities including Hostage UK which supports hostages and their families, and Emmaus UK, which supports people who have experienced homelessness.
Partners