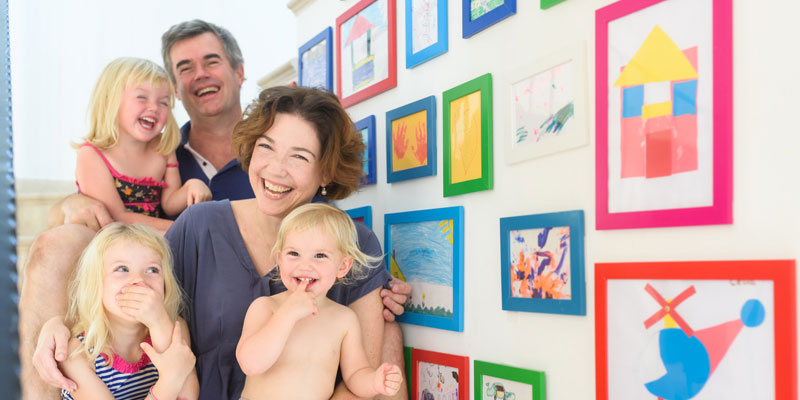 The Mother of All Jobs Christine Armstrong
This event has now finished.
Date and time:

Sunday 9 June 2019, 4.30pm to 5.30pm

Location:

The Lakehouse, Ron Cooke Hub, Campus East, University of York (Map)

Audience:

Open to the public

Admission:

Free admission, booking required
Event details
When writer Christine Armstrong became a mother, it never occurred to her that she would want to give up her job. But the truth is, combining work and small children is hard, and when Christine tried it, she found herself desolate with misery. Determined to find a way forward, she looked for answers by interviewing other working mums and found that she wasn't alone.
Bringing together their wisdom, the author of The Mother of All Jobs: How to Have Children and a Career and Stay Sane(ish), presents a manifesto for happy professional families. Ignoring the glossy lives presented on social media, she explains that, while it's not always pretty, working parents can thrive if they have the knowledge others learnt the hard way.
Travelling to the event
Public transport is the easiest way to travel to the University of York campus with frequent bus services from the city centre. If travelling by car to Campus East (Piazza Building and the Ron Cooke Hub), please use the Field Lane and Kimberlow Lane car parks. Maps and directions are available at york.ac.uk/maps.
About the speaker
Christine Armstrong is a writer and speaks on the future of work. She is a Contributing Editor of Management Today, has three daughters and is, against her own advice, an active member of the PTA.
Athena SWAN
The Athena SWAN Charter recognises the advancement of gender equality: representation, progression and success for all.
The University of York was the first Yorkshire university to win the Athena SWAN bronze award in recognition of its success in providing positive support for women scientists during their careers. The university has continued to hold a bronze award since 2006 and is now recognised for work undertaken to address gender equality more broadly.
The University's Departments of Chemistry and Biology hold a gold award. Chemistry was the first academic department in the UK to win an award at this highest level. In addition, the Hull York Medical School and the University of York's Departments of Psychology and Physics hold silver awards. The following departments and centres all hold bronze awards: Archaeology, Education, English and Related Literature, History, Politics, Electronic Engineering, Health Sciences, Mathematics, Environment, Health Economics.
Partners