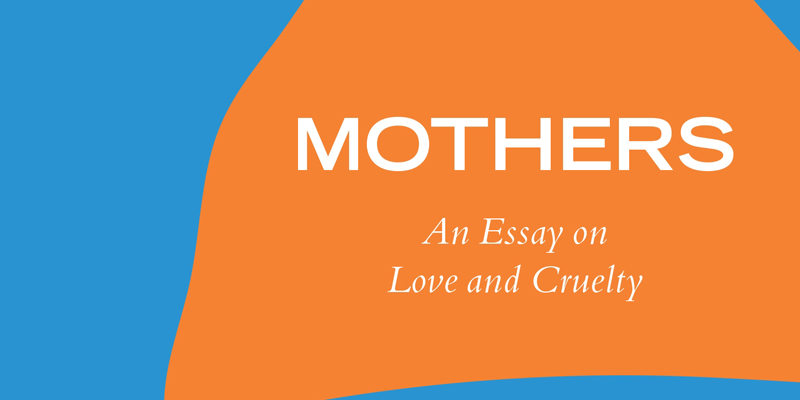 Mothers: An essay on Love and Cruelty Jacqueline Rose
This event has now finished.
This event has been cancelled.
Date and time:

Wednesday 12 June 2019, 6.30pm to 7.30pm

Location:

Tempest Anderson Hall, Yorkshire Museum, Museum Gardens (Map)

Audience:

Open to the public

Admission:

Free admission, booking required
Event details
Are mothers the ultimate scapegoat for everything that is wrong with the world? Do we demand the impossible of them, expecting them to repair the world and make it safe? Is motherhood the place in our culture where we lodge - or rather bury - the reality of our own conflicts, of psychic life, and what it means to be fully human?
Writer Jacqueline Rose adds a further dimension to the familiar claim that too much is asked of mothers - a long-standing feminist plaint. She questions what we are doing when we ask mothers to carry the burden of everything that is hardest to contemplate about our society and ourselves. She unveils the crucial idea that unless we recognise what role we are asking mothers to perform in the world, and for the world, we will continue to tear both the world and mothers to pieces.
Join Jacqueline, author of Mothers: An essay on love and cruelty, for an incisive, rousing call to action.
About the speaker
Jacqueline Rose is Professor of Humanities and Co-director at Birkbeck Institute for the Humanities, University of London. A distinguished and influential academic and writer, she is internationally known for her writing on feminism, psychoanalysis, literature, and the Israeli-Palestinian conflict.
Her non-fiction books include Sexuality in the Field of Vision, The Haunting of Sylvia Plath, Proust Among the Nations and Women in Dark Times. Her most recent book is Mothers: An Essay on Love and Cruelty (Faber). She is also the author of a novel, Albertine, and writes regular essays and fiction reviews for the London Review of Books. She is a co-founder of Independent Jewish Voices in the UK and a Fellow of the British Academy.
Partners