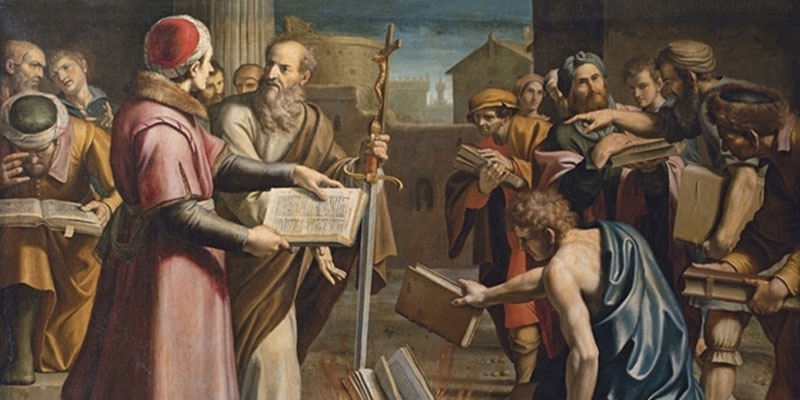 Policing a World of Wonder: The Roman Inquisition and learned magic Neil Tarrant
This event has now finished.
Date and time:

Friday 7 June 2019, 6.30pm to 7.30pm

Location:

Bowland Auditorium, Berrick Saul Building, Campus West, University of York (Map)

Audience:

Open to the public

Admission:

Free admission, booking required
Event details
Discover how early modern Catholics understood and policed the world around them.
How did they seek to comprehend a world that obeyed regular natural laws, but in which it was also essential to accept the active intervention of God, as well as of angels and demons?
Historian Neil Tarrant explores how Catholics tried to determine which wonders occurred naturally, which could be produced by humankind through skilled application of knowledge of the laws of nature, which were produced by angels and demons, and which by God alone.
These discussions were played out in the in the 16th and 17th-century tribunals of the Inquisition when questions were raised about the work of 'natural magicians'.
Join Neil, a Research Associate with the University of York, and learn how they tried to determine the boundaries between heretical witchcraft and legitimate scientific and technological ideas and practice. Not only reputations but lives depended on their outcome
Image credit: Saint Paul and the burning of pagan books at Ephesus. Wikimedia Commons
About the speaker
Neil Tarrant is a specialist in the intellectual and cultural history of 16th-century Italy, with a particular focus on the history of science and medicine. He studied in the History Department of the University of Edinburgh, the Centre for the History of Science, Technology and Medicine at Imperial College London and the Centre for Intellectual History at the University of Sussex. He has subsequently worked in the Centre for the History of Science, Technology and Medicine at Imperial College, the History Department at the Royal Holloway University of London, Science, Technology and Innovation Studies at the University of Edinburgh and the History Department at the University of York.
Partners