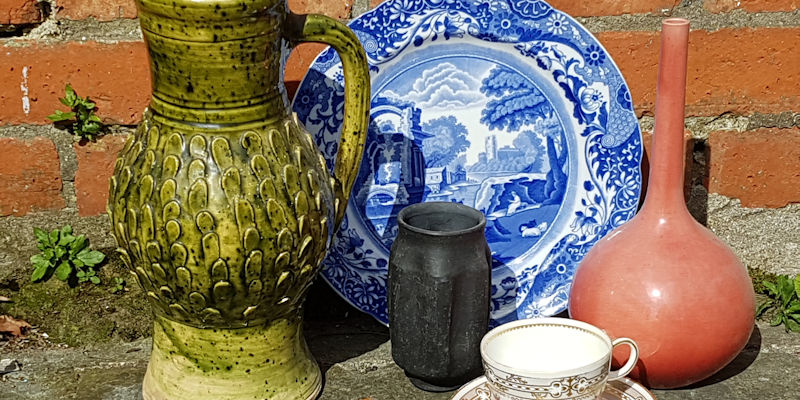 A Potted History of Britain Julian Richards
This event has now finished.
Date and time:

Tuesday 4 June 2019, 6.30pm to 7.30pm

Location:

Ron Cooke Hub, Campus East, University of York (Map)

Audience:

Open to the public

Admission:

Free admission, booking required
Event details
Ceramics are part of everyday life, from the cups, saucers and plates that we eat and drink from to other, less obvious but equally useful vessels. But the flawless and uniform products of modern industry are just the final development of a process that started in Britain over 6000 year ago.
Join Julian Richards, archaeologist, writer and broadcaster, as he examines Britain's potted history, starting with the simple products of the early Neolithic, the first true settlers. Julian then charts changes in technology though time: the control over fire that comes with the first Bronze Age metalworking, the introduction of the potter's wheel and the kiln, the first pottery industries, glazes and the search for the secrets of porcelain.
But just as industry helps to create uniformity and perfection so, in the 19th century, we see the start of a rebellion, the desire for individuality expressed in the work of potters like William de Morgan. And here we can see the start of threads that link the products of those first anonymous Neolithic potters to their 21st century counterparts, still taking clay and fashioning objects of function and beauty.
This is an extraordinary story, with some beautiful pots and inspiring potters.
About the speaker
Julian Richards is an archaeologist, writer and broadcaster perhaps best known for presenting the BBC series Meet the Ancestors. Julian has had a varied career, working for English Heritage and the BBC as well as in commercial archaeology. He is a specialist on the subject of Stonehenge, about which he has written extensively. He is the author of the current guidebook, as well as Stonehenge: The story so far, published in 2017.
Image credit: Flickr.com/Carlo Raso
Partners