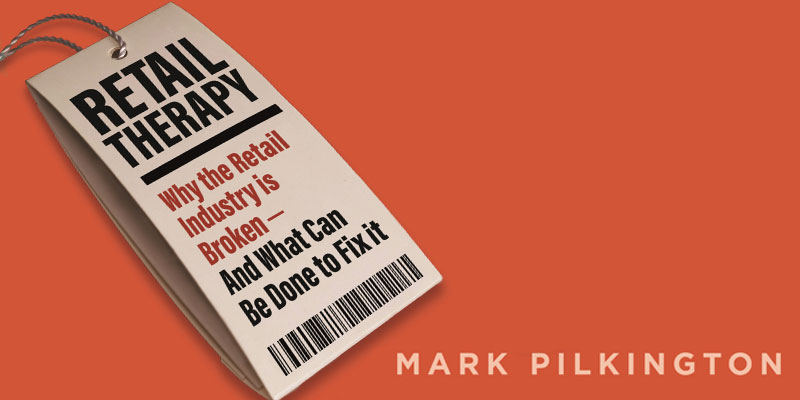 Retail Therapy Mark Pilkington
This event has now finished.
Date and time:

Thursday 6 June 2019, 8pm to 9pm

Location:

Tempest Anderson Hall, Yorkshire Museum, Museum Gardens (Map)

Audience:

Open to the public

Admission:

Free admission, booking required
Event details
From House of Fraser and BHS to Toys'R'Us and Sears, recognised names are vanishing, with our shopping centres and high streets become emptier and less appealing to visit.
Why is the retail industry broken - and what can be done to fix it?
While many blame the 'Amazon effect', retailer and author Mark Pilkington explains why this is an oversimplification. Join Mark as he explores the deeper forces at work which are changing people's relationships with brands, the balance of power between producers and consumers, and the whole nature of the supply chain that has existed since the industrial revolution.
Come along and find out about the longer term trends that are shaping retailing as Mark, author of Retail Therapy, presents a road map for obtaining sustainable success in the future.
About the speaker
Mark Pilkington is an experienced retailer and consultant, now based in the UK. He was previously the CEO of Kamal Osman Jamjoom (KOJ) Group, a Middle East based retailer with 850 stores.
After graduating from INSEAD, Mark joined Courtaulds, eventually becoming CEO of Gossard. While there, he coordinated the initial launch of the Wonderbra, with the associated media storm across Europe and North America. He has worked subsequently on joint ventures with M&S (splendour.com), and has consulted extensively in the Middle East in the lingerie and cosmetics areas. His current role is in consultancy for major retail groups on strategic developments in a rapidly-changing sector, with clients in Europe, the USA, the Middle East and Asia.
Partners