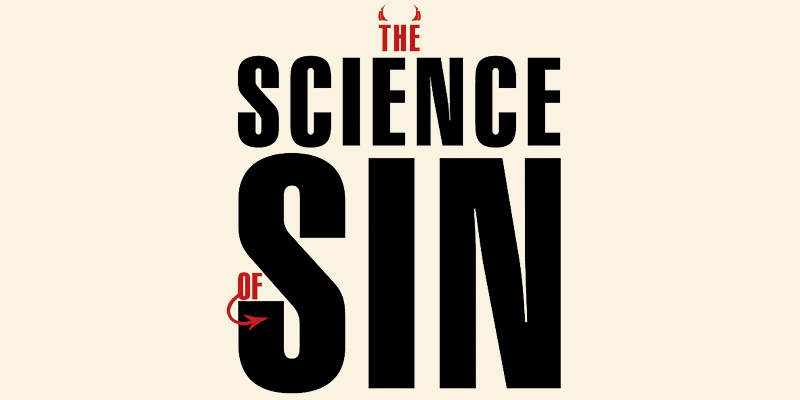 The Science of Sin: Why we do the things we know we shouldn't Jack Lewis
This event has now finished.
Date and time:

Friday 7 June 2019, 6.30pm to 7.30pm

Location:

Ron Cooke Hub, Campus East, University of York (Map)

Audience:

Open to the public

Admission:

Free admission, booking required
Event details
Do you find it difficult to stick to a diet? Is it a struggle to resist the lure of a comfy sofa? Are you addicted to your smartphone?
It can feel like a constant battle to stay away from the temptations we know we shouldn't give in to. Where exactly do these urges come from? If we know we shouldn't do something, for the sake of our health, our pockets or our reputation, why is it often so very hard to do the right thing?
Neurobiologist and broadcaster Jack Lewis sheds light on the fascinating subject of temptation, exploring the neural battles between temptation and restraint that take place within our brains. Jack, author of The Science of Sin, will suggest strategies to help us better manage our most troublesome impulses with the explicit goal of improving our health, our happiness and our productivity – helping us to say 'no!' more often, especially when it really counts.
About the speaker
Jack Lewis is a neurobiologist and television presenter. He earned a PhD in neuroscience from University College London, continuing his research using functional Magnetic Resonance Imaging to investigate how human brains integrate sound and vision as a post-doc at the Max Planck Institute for Biological Cybernetics. For the past 10 years he has focused on bringing the latest neuroscience research to the attention of the widest possible audience. He has co-authored two popular science books, Sort Your Brain Out and The Mice Who Sing for Sex.
His TV career kicked off in 2008 as a presenter on the BBC series People Watchers, which involved roaming the streets of London conducting secretly filmed social psychology experiments on unsuspecting members of the public. He went on to make regular appearances as an expert on ITV's This Morning, and presented Discovery Science's The Tech Show, the ITV series How to Get More Sex, and Secrets of the Brain. He produces the Geek Chic Weird Science podcast and the brain blog www.drjack.co.uk.
Partners