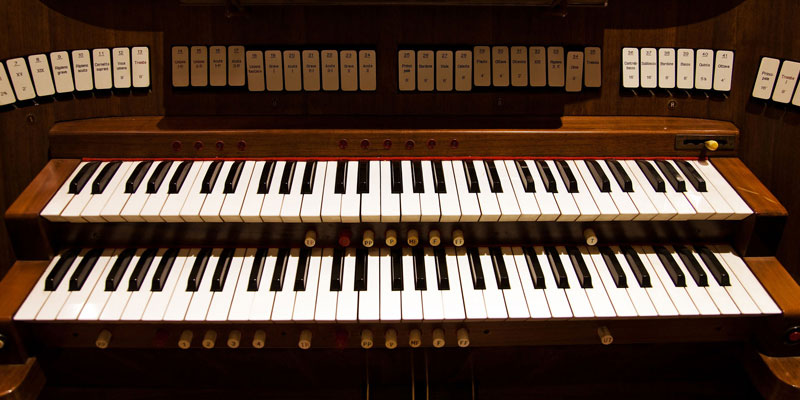 The Wondrous Machine: The world of the organ Leonard Sanderman
This event has now finished.
Date and time:

Wednesday 12 June 2019, 1pm to 2pm

Location:

St Helen's Church, St Helen's Square (Map)

Audience:

Open to the public

Admission:

Free, but a retiring collection will be taken, booking not required
Event details
The wonder of music has fascinated people for millennia. Few instruments are as innovative as the organ, portrayed in films and books as a mysterious machine due to its complexity and curiosity. Join Leonard Sanderman as he brings a combination of old, new and improvised music to life on the organ. This recital will highlight the wonderful ideas and innovations that make up a modern pipe organ through music.
The concert is presented in partnership with the York & District Organists' Association as part of their summer season featuring the organs in York churches.
About the performer
Leonard Sanderman is an internationally active concert organist who teaches at the University of York where he also does his PhD research. He released his first CD on the German label harp in 2018 and tours regularly in Germany, the Netherlands, and the United States. Learn more at leonardsanderman.com
Partners