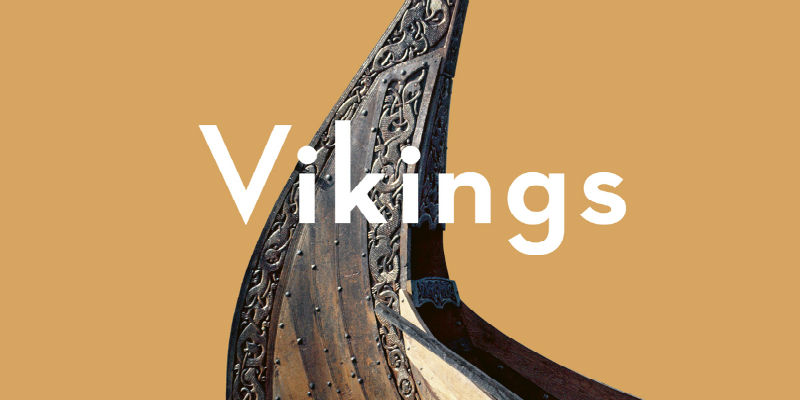 Vikings: An artefact's view Steve Ashby
This event has now finished.
Date and time:

Thursday 13 June 2019, 6.30pm to 7.30pm

Location:

Tempest Anderson Hall, Yorkshire Museum, Museum Gardens (Map)

Audience:

Open to the public

Admission:

Free admission, booking required
Event details
The popular image of the Vikings is one of wild, violent raiders. However, an exploration of some of the most remarkable artefacts held in museum collections around the world reveals a more complex society – one comprising of pioneering explorers and master metalworkers who established a far-reaching trade network.
Join archaeologist Steve Ashby, author of Pocket Museum: Vikings, for some sumptuous close-up photos and intriguing new insights into one of the most fascinating of cultures. From the vast Oseberg ship to a tiny valkyrie pendant, and from simple wooden panpipes to the unparalleled collection of silver items in the Spillings Hoard, he will demonstrate how objects reflect the art and daily life of Viking-Age Europe and the North Atlantic.
About the speaker
Steve Ashby is Senior Lecturer in Medieval Archaeology at the University of York. He specialises in the archaeology of portable material culture and technology, and is particularly interested in the dynamic relationships between Britain and Scandinavia around the time of the Viking Age. He has published a number of books on artefacts, craft, and everyday life, and is a regular contributor on TV and radio.
Partners