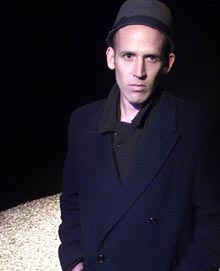 Performances
A variety of musical and theatrical performances are taking place throughout the Festival.
Samuel Beckett is one of the inspirations for this year's Festival. Beckett's dark humour speaks with special power to the uncertainties of our global world. We are delighted to welcome the world-renowned Gare St Lazare Players who will be performing Beckett's First Love and The End.
Enjoy A Mad World, My Masters, Thomas Middleton's brilliant comedy of conmen and sexual intrigues, or join us at York Theatre Royal to explore the relationship between community and belief at Anthony Minghella's touching and funny play, Two Planks and a Passion.
Previous performances