Skip to Content
Accessibility statement
Reading by JM Coetzee
Friday 24 June 2011, 6.00PM
JM Coetzee was awarded the Nobel Prize for Literature in 2003. He is one of only two novelists to have been awarded the Booker Prize twice: for Life and Times of Michael K in 1983, and again for Disgrace in 1999. His non-fiction works include White Writing: On the Culture of Letters in South Africa and Doubling the Point: Essays and Interviews. At this event, Coetzee will be reading from his work in progress.
Admission information

Admission is by free ticket only. Please go to the tickets page to register.
Location: Central Hall, University of York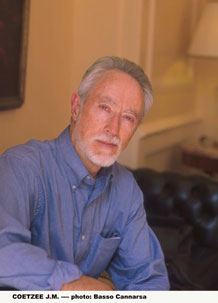 More details

This event is part of the Samuel Beckett International Conference and Festival taking place at the University from 22 to 26 June. Further information on the Festival is available at www.outofthearchive.com.