Psych!York: Interactive Family Fun

University of York Department of Psychology ECR/span>
Saturday 11 June 2016, 10.00

AM

to 5:00pm

Free admission


No booking required

The Guildhall

(map)
Wheelchair accessible
Event details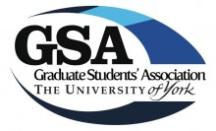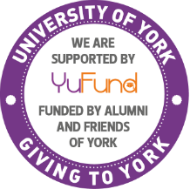 How do you see colours? How good is your memory? How do you recognise faces? These are just some of the questions being researched at the Psychology Department at the University of York. Come along to Psych!York to try out demonstrations and learn about some of the amazing things you never knew about your own mind.
The event is run by young researchers from the University of York's Psychology Department and is suitable for all the family, with hand-outs for adults, brain colouring and crafts for younger children, and illusions and interactive exhibits for everyone.
The exhibits go on all day, but each one should only take around five to 10 minutes to try out. With around 15 different interactive exhibits, you can spend as much time with us as you like!
About the speakers
The Psych!York event is run by the Early Career Researcher's Forum from the Department of Psychology at the University of York and is led by Kay Ritchie, James Strachan and Charlotte Murphy.
Dr Kay Ritchie is a Research Fellow who works on face recognition, face learning, and the distinction between familiar and unfamiliar faces.
James Strachan is a PhD student researching how we decode information from faces about their attention, emotional state and intentions, and how this impacts subsequent decision making.
Charlotte Murphy, a PhD student, is using fMRI to investigate how brain regions interact in a flexible way to drive behaviour. Her research could potentially aid our understanding of stroke aphasia.
The Psych!York event has received funding from YuFund.